Curbing Overdose Deaths is a Priority for New Mexico
Posted by nnlmscr on January 5th, 2017
---
"Photo" by JeongGuHyeok is licensed under CC0.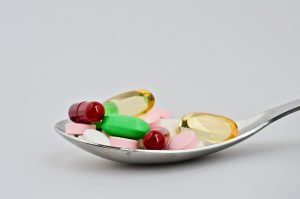 Last year, the opioid epidemic was brought to the forefront of health issues facing Americans. It was announced that in 2014, more people died of drug overdoses than in any other year on record. In 2016, the Surgeon General also released a landmark report regarding addiction in America—it is the first of its kind.
In 2014, New Mexico was ranked 49th worst in the nation for drug overdose death rates. The New Mexico Department of Health recently announced that based on 2015 data released by the Centers for Disease Control, the state has improved to 42nd worst in the nation. New Mexico saw a 7 percent decrease in drug overdoses, while the country as a whole saw an increase of 11 percent.
New Mexico Governor Susana Martinez has made curbing drug overdoses a major priority for the state. In 2016, she signed two important pieces of legislation to combat drug misuse and abuse. According to the NMDOH's news release, they were as follows:
"SB 263 requires practitioners to check the Prescription Monitoring Program database when prescribing opioids. The database allows prescribers and pharmacists to check the controlled substance prescription history of their patients.
The Governor also signed legislation that increases the availability of naloxone, a medication that reverses opioid overdoses. Medicaid claims for naloxone among outpatient pharmacies in New Mexico increased 83 percent between the first three months (January-March) and the second three months (April-June) of 2016."
To read more about how New Mexico is combating drug overdoses, please visit "Substantial Improvement in National Ranking for Overdose Deaths."
For more information regarding the opioid epidemic, please visit the U.S. Department of Health & Human Services website.
Follow NN/LM SCR on Twitter and like us on Facebook.
ABOUT nnlmscr
Email author View all posts by nnlmscr