Dental Care Limitation and Rural Health
Posted by nnlmscr on September 22nd, 2016 Posted in: Rural Health

---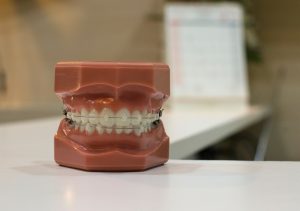 How do you go about finding a dentist? Ask friends and coworkers where they go? Look at online reviews on Google, Yelp and the like? For millions of Americans, it's not that simple. The rural poor, many of whom rely on Medicaid, have slim dental options, if any.
A recent article by NPR tells the story of Wisconsinite Jessica Stefonik, who at 31 had all of her upper teeth pulled and was fitted for dentures. The article shines light on the sad facts about U.S. dental care, like a quarter of Americans went without dental care in 2014 because they couldn't afford it. Or that four states don't offer any dental insurance for Medicaid beneficiaries, and 15 states only offer dental insurance for emergency care.
In the SCR region, 50 to 70 percent share of need is met in Texas and Louisiana, while in New Mexico, Oklahoma and Arkansas, only 30 to 50 percent share of need is met.
But facilities like the Marshfield Clinic in Wisconsin are changing that by offering all dental services to those rural populations completely through Medicaid.
Read more about rural dental health at "A Good Dentist is Hard to Find in Rural America."
Follow NN/LM SCR on Twitter and like us on Facebook.
ABOUT nnlmscr
Email author View all posts by nnlmscr