Don't Fat Shame: You're Doing More Harm Than Good
Posted by nnlmscr on February 7th, 2017
---
"Scale" by mojzagrebinfo is licensed under CC0.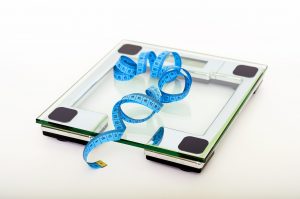 Making fun of a person's weight, often called "fat shaming," is probably not going to motivate a person to lose weight. In fact, it will most likely raise their risk of heart disease and other health problems.
Rebecca Pearl, assistant professor of psychology at the University of Pennsylvania's Perelman School of Medicine and study leader, said that the more self-blame and devaluation a person feels when stigmatized, the more likely they are to have health issues.
Previous research has linked weight stigmatization with weight gain and emotional stress but this study found weight stigmatization can go much deeper.
The study looked at 159 obese adults and found out how much they blamed and devalued themselves for their weight. They also looked at how many of them had been diagnosed with metabolic syndrome, a cluster of risk factors that are linked with higher risks of heart disease, type 2 diabetes and more health problems.
The study found that those who felt the most devaluation and self-blame were three times more likely to have metabolic syndrome than the those with the lowest.
Dr. Rebecca Puhl, deputy director at the University of Connecticut Center for Food Policy & Obesity who co-wrote a commentary that accompanied the study, said to try to avoid self-blame as well as try to avoid blaming friends and family for struggling with weight.
To read more about the study, please visit "The Shame of 'Fat Shaming.'"
Follow NN/LM SCR on Twitter and like us on Facebook.
ABOUT nnlmscr
Email author View all posts by nnlmscr