Economic Growth in Rural Areas Will Lead to Better Rural Health
Posted by nnlmscr on October 11th, 2016 Posted in: Rural Health

---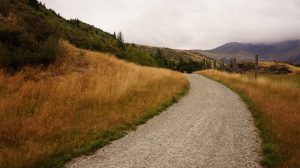 We know we've been stressing rural health a lot lately, but it's a very important health issue, as a large population of our region are in rural areas. In fact, 33.4 million people in 2000 in our area were considered rural populations.
Here's the state-by-state breakdown based off of 2000 Census data:
We wanted to share a New York Times article expressing the opinions of some professionals in the field on what can, should and needs to be done to positively impact rural growth. Much of their advice focuses on the economic growth of these rural towns, but economic growth goes hand-in-hand with rural health. Rural Health Information Hub puts it best: "A robust community helps to support and sustain quality health services for its residents by attracting quality healthcare professionals."
The thoughts and opinions range from some things that seem so simple, like easy access and constant access to an internet connection, to more robust ideas like the wage gap.
The writers are:
Whitney Kimball Coe, director of National Programs at the Center for Rural Health
Jason Bailey, executive director of Kentucky Center for Economic Policy
Katherine Cramer, author of The Politics of Resentment: Rural Consciousness in Wisconsin and the Rise of Scott Walker
Edward Conrad, author of The Upside of Inequality: How Good Intentions Undermine the Middle Class
Tom Vilsack, U.S. secretary of Agriculture
So now we ask you, especially those in rural populations: what can best help you?
To read the New York Times article, please visit "Helping Rural America Catch Up."
Follow NN/LM SCR on Twitter and like us on Facebook.
ABOUT nnlmscr
Email author View all posts by nnlmscr