Fort Worth Amputee Coalition Mobilizes to Help Amputees
Posted by E. Bailey Sterling on May 27th, 2020
---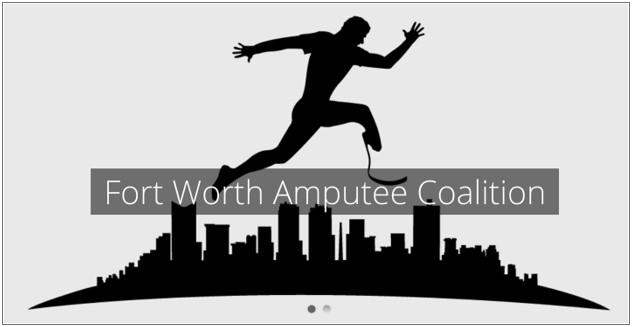 We are happy to bring you a series of guest blog posts that will highlight some of the completed projects from Year 4 subawardees. We hope you enjoy this little peek into what network libraries are doing with their funding; perhaps you will even get some inspiration for your own future projects! 
Our second entry comes from the Fort Worth Amputee Coalition. 
---
About 1.9 million people are living with limb loss in the United States. People lose their limbs for many reasons. Fifty two percent lost their limb(s) due to complications related to vascular disease (including diabetes and peripheral arterial disease), 45 percent lost their limb(s) due to a traumatic accident, and less than 2 percent had an amputation due to cancer. According to national hospital discharge data, the number of amputations performed in Texas increased 15 percent from 2007 to 2012, almost twice the United States rate of 8.4% [Texas Fact sheet Amputee Coalition].
Thanks to a grant for the South-Central National Library of Medicine the Fort Worth Amputee Coalition was able to increase awareness and education capacity to utilize health information by providing access, resources and knowledge to amputees, caregivers and health care professionals on how to live healthier lives after limb loss.
This grant facilitated several areas of need in the North Texas Region. First, we were able to redesign our web site.  Check out our new page at https://fwac13.org/ to see resources available for you or your patients.  Second, we held a continuing medical education event for clinical providers.  We provided education credit for 42 of the 52 participants on the post-operative and transitional care for a new amputee. Third, we have continued to build the peer visitor program adding 12 new peer visitors in our area.
Our goal to reach out to and empower people affected by limb loss to achieve their full potential through education, support and advocacy, and to promote limb loss prevention has been significantly improved with the help of the National Library of Medicine.
---
Thank you to our friends at FWAC! Stay tuned for another guest post next week.
Remember to follow us on Facebook and Twitter!
ABOUT E. Bailey Sterling
E. Bailey Sterling is a Digital Communications Specialist with the NNLM SCR and presently a graduate student pursuing an MS in Information Science specializing in Health Informatics from the University of North Texas (GMG!). She's also a Graduate Student Council Senator, Teaching Assistant, analog gamer, writer, and lifelong learner living in DFW. If you have anything you'd like to see featured on the NNLM SCR blog or social channels, please email Bailey.Sterling@unthsc.edu. We would love to hear more about what's happening at your library!
Email author View all posts by E. Bailey Sterling