Have You Gotten Your Flu Shot Yet?
Posted by nnlmscr on January 3rd, 2017
---
"Photo" by frolicsomepl is licensed under CC0.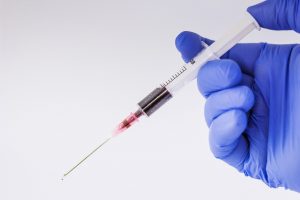 It's not too late! While fall and 2016 have ended, winter has just begun, as of Dec. 21. There's still nearly three months of cold weather ahead, which we generally associate with flu season.
The flu can be a serious threat to any person and persons who contract the virus can be hospitalized—nearly 970,000 Americans had to be in 2014. The flu shot seriously reduces this risk. Keep in mind that more than 40 million are affected by flu-related illnesses each year.
Getting the flu shot is especially important to seniors, young children, women who are planning to get pregnant and women who have been pregnant and those with chronic diseases. Because these people have weakened immune systems, the flu can become much more serious for these individuals.
The flu shot may not prevent you from getting the flu, but it will reduce the severity and duration of symptoms and help protect you from future viruses.
This year's flu shot protects against certain strains of influenza A and influenza B viruses.
To read more about getting the flu vaccine, please visit healthfinder.gov.
To read more general information about the flu vaccine, please visit the CDC's website.
Follow NN/LM SCR on Twitter and like us on Facebook.
ABOUT nnlmscr
Email author View all posts by nnlmscr