Hurricane Laura and NNLM Resources
Posted by E. Bailey Sterling on August 26th, 2020
---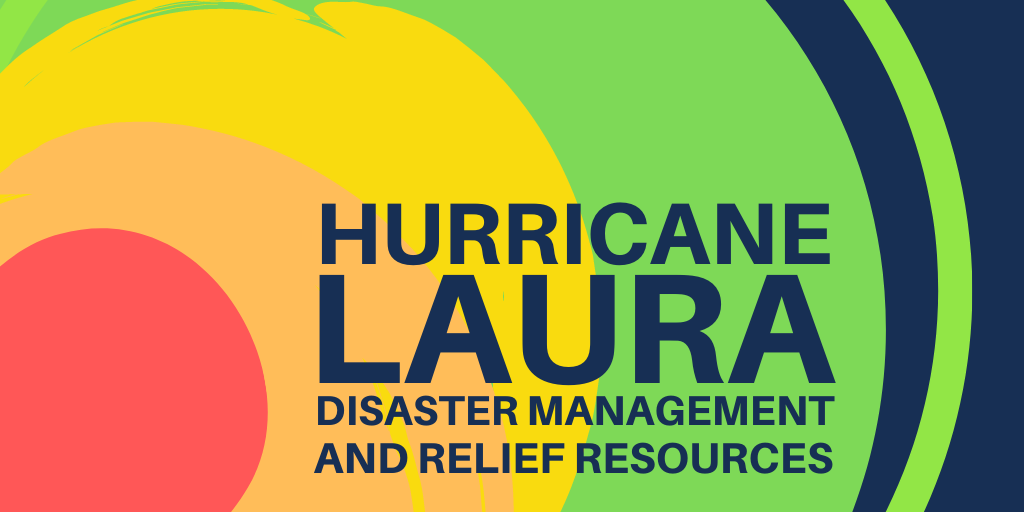 Marco quickly fizzled out as a hurricane on Monday, but now the Gulf Coast has been evacuating as Hurricane Laura has made landfall in Louisiana and Texas. As it continues to move through the region, we hope that everyone in or near the path is able to stay safe. This region is no stranger to disaster, and we would like to just remind you of our Disaster Relief offerings and resources: https://nnlm.gov/scr/members/emergency/express-disaster-relief
The Disaster information Management Research Center (DIMRC) also has a health information guide that is regularly updated: https://disasterinfo.nlm.nih.gov/hurricanes
We know many of you have friends, families, or colleagues in those regions as well. If you are in need of support or if there is any way we can help, please don't hesitate to let us know.
As always, we are here to serve you.
ABOUT E. Bailey Sterling
E. Bailey Sterling is a Digital Communications Specialist with the NNLM SCR and presently a graduate student pursuing an MS in Information Science specializing in Health Informatics from the University of North Texas (GMG!). She's also a Graduate Student Council Senator, Teaching Assistant, analog gamer, writer, and lifelong learner living in DFW. If you have anything you'd like to see featured on the NNLM SCR blog or social channels, please email Bailey.Sterling@unthsc.edu. We would love to hear more about what's happening at your library!
Email author View all posts by E. Bailey Sterling