It's Never Too Late to Quit Smoking
Posted by nnlmscr on December 6th, 2016
---
"Photo" by realworkhard is licensed under CC0.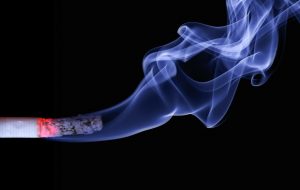 Research on smoking is finding that it's never too late for a person to quit. Even if it's at 60 years old, you can gain years back on your life.
It's a long-known fact that cigarettes and smoking are harmful to a person's health—it causes more than 480,000 deaths in Americans per year, nearly 1 in 5 people, according to the U.S. Centers for Disease Control and Prevention. Besides just adding years to your life, quitting smoking also reduces a person's heart rate and blood pressure and reduces the risk of coronary heart disease.
The research studied data collected on 160,000 men and women, in which they completed a survey about their smoking habit between 2004 and 2005 and the deaths of the participants were tracked until the end of 2011. While the study did find that participants were more likely to die earlier if they quit later in life, the data also pointed out those who quit smoking at any time fared better than those who were still current smokers when they died.
"…The study also makes the point that I try to tell my patients, some of whom believe it and some of whom don't, that smoking cessation is good for you even late in life. If you stop, you will live longer than if you don't stop," said Dr. Norman Edelman, senior medical consultant to the American Lung Association in a MedlinePlus article.
To read more about the study, please visit "It's Never Too Late to Stop Smoking."
To read more about the dangers of smoking, please visit the CDC's website.
Follow NN/LM SCR on Twitter and like us on Facebook.
ABOUT nnlmscr
Email author View all posts by nnlmscr