January is Birth Defects Prevention Month
Posted by nnlmscr on January 26th, 2017
---
Untitled by Tim Bish is licensed under CC0.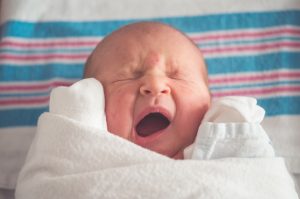 January is Birth Defects Prevention Month and several states in our region want to inform residents about what can be done. In the U.S., birth defects affect 1 in 33 babies and cause 1 in 5 infant deaths every year, according to the U.S. Centers for Disease Control and the National Birth Defects Prevention Network (NBDPN).
The Oklahoma State Department of Health (OSDH), in partnership with NBDPN, hopes to raise awareness for infections like cytomegalovirus (CMV), which can cause birth defects.
CMV is a common infection which affects more than half of U.S. adults by age 40 and which often doesn't make those who are infected ill. However, if a pregnant women gets the infection, it can spread to the unborn child, called congenital CMV. Only about 1 in 150 babies is born with congenital CMV; however, 1 in 5 of these babies will experience long-term health problems, such as hearing loss, vision loss or cerebral palsy, among others.
Pregnant women will often contract CMV from young children, which is passed through saliva or urine. Regular hand washing, as well as not sharing utensils or cups is a good way to prevent spreading CMV.
The Texas Department of State Health Services (TSDHS) on the other hand promotes a more general approach to Birth Defects Awareness Month, sharing information related to the 2017 theme: "Prevent to Protect: Prevent Infections for Baby's Protection." Tips include properly preparing food, seeing a doctor regularly, protecting oneself from Zika-carrying mosquitoes and maintaining good hygiene.
To read more information about National Birth Defects Month, please visit NBDPN's website.
To read more information from OSDH, please visit "Prevent to Protect: Prevent Infections for Baby's Protection."
To read more information from TDSHS, please visit "January is National Birth Defects Prevention Month."
Follow NN/LM SCR on Twitter and like us on Facebook.
ABOUT nnlmscr
Email author View all posts by nnlmscr