June is Men's Health Month!
Posted by E. Bailey Sterling on June 1st, 2020
---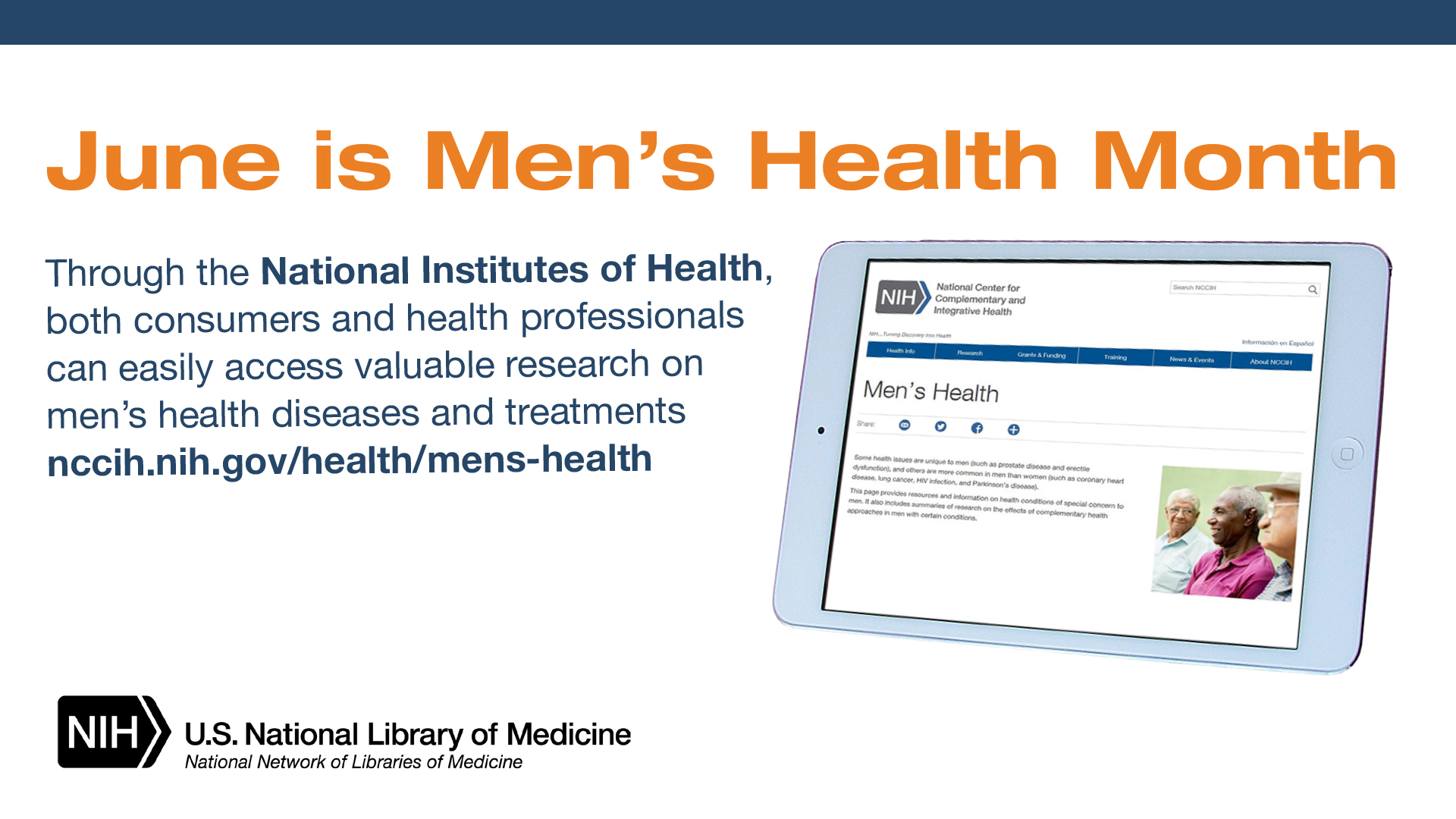 Each year, NNLM observes Men's Health Month in June. Father's Day is Sunday, June 21st, and even if you don't have a fantastic father to celebrate, this is an excellent time to show a guy in your life – a brother, a son, a friend, an uncle – how much you value him by talking to him about his health. There is significant evidence that men live shorter lives than women in the U.S.;  this is a multifaceted issue with lots of contributing factors, but there are a few straightforward things we can address with the men we love that will certainly boost the number of Father's Days they get to celebrate!
We are happy to report that most health issues that decrease the longevity of men's lives are preventable. So, armed with this information, take just a minute or two this month to let your favorite fellas know how much you care. Oh, and don't forget to wear blue on Friday, June 19!
To all the great dads out there, thank you, and Happy Father's Day!
Visit www.menshealthnetwork.org for more tools and resources focused on men's health.
Remember to follow us on Facebook and Twitter!
ABOUT E. Bailey Sterling
E. Bailey Sterling is a Digital Communications Specialist with the NNLM SCR and presently a graduate student pursuing an MS in Information Science specializing in Health Informatics from the University of North Texas (GMG!). She's also a Graduate Student Council Senator, Teaching Assistant, analog gamer, writer, and lifelong learner living in DFW. If you have anything you'd like to see featured on the NNLM SCR blog or social channels, please email Bailey.Sterling@unthsc.edu. We would love to hear more about what's happening at your library!
Email author View all posts by E. Bailey Sterling