Meet Me Monday: Katelyn Helberg, UT-Austin iSchool
Posted by nnlmscr on November 28th, 2016 Posted in: Meet Me Monday

---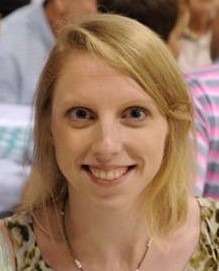 Katelyn Helberg is a second year MSIS student at the UT-Austin iSchool.
Prior to graduate school, Katelyn worked as a Pre-K Teacher and Assistant Director before working in circulation for the Harris County Public Library system. Since beginning her Masters program, she has held a variety of student positions and internships, also gaining experience in academic libraries, digitization, MARC cataloging, and taxonomy development.
Katelyn's coursework has largely focused on health informatics and special libraries, and she has especially enjoyed her time as a volunteer in the Family Resource Center at Dell Children's Medical Center. She is excited for the chance to design and deliver library instruction at Dell Medical School for her capstone project next spring, but she is even more excited to be graduating in May 2017!
Contact Katelyn at khelberg@utexas.edu
Be featured as part of our #MeetMeMonday series and share information about your position, program, or organization and connect with other network members and potential program partners!
ABOUT nnlmscr
Email author View all posts by nnlmscr