Minds Matter NOLA Event – Guest Blog Post by Porcha Grigsby
Posted by E. Bailey Sterling on January 7th, 2021
---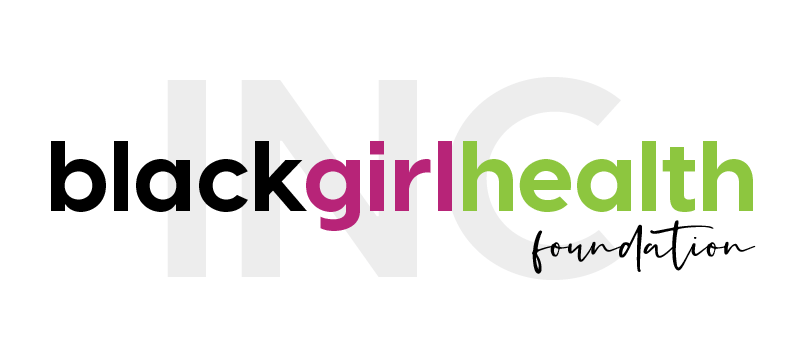 This week's guest blog post comes from Porcha Grigsby, Executive Directory of Black Girl Health Foundation. She tells us a little bit about what her organization is doing to improve health outcomes in New Orleans' Louisiana and beyond. Please note that portions of the original post have been edited for clarity.
---
Description of Minds Matter Nola Event
Black Girl Health Foundation's Minds Matter Mental Health Campaign is a partnership with libraries across the country to promote mental health awareness. BGHF partnered with the National Network of Library of Medicine South Central Region to implement MINDS MATTER NOLA!
On October 24th BGHF worked with our local library partner, New Orleans Public Library, to conduct 6 virtual workshops. The virtual workshops were live-streamed through the software called stream-yard. This software allowed us to live stream the workshop series on BGHF Facebook page, while the public library conducted a watch party to livestream on their Facebook page. The event was executed in a symposium format where all workshops occurred on the same day as part of a one (1) day long event. The workshop series was well received by residents and the workshops were engaging and informative. In fact, 656 people watched our event LIVE; we received 4 out of 4 stars among those who completed our feedback form.
Our workshops included the following:
Yoga Retreat focused on mental healing through exercise.
Moms Suffering In Silence was a panel discussion that focused on postpartum depression, maternal mortality, single mom anxiety.
Healing past mental abuse focused on restoring mental stability after domestic violence.
Black Lives Matter was a panel that focused on health disparities and racial trauma.
Free your mind and the weigh will follow focused on how foods affect your mental health.
Beating depression naturally focused on natural ways to reduce anxiety and depression.
During each virtual workshop we had 5-minute commercial breaks in which we were able to promote NLM resources and get NNLM SCR staff involved in our event. SCR staff used MedlinePlus and other valuable NLM/NNLM resources to develop six (6) short informative videos as part of a series entitled Meet Chloe. This series follows Chloe as she highlights a range of mental health subject areas that particularly affect our communities, including Senior Mental Health, PTSD, and Perinatal Depression among others; these videos were streamed between workshop sessions. In addition, we were able to get local organizations involved as their videos were included in the commercial breaks during the event and focused on how they are serving the community.
If you would like to see a promotional video for this even, please click here.
Executive Director Bio
Porcha Grigsby has 13 years of television media experience and 6 years of health advocacy experience. She is a health advocate whose strength is in motivating women to live healthier lifestyles. Her strong background in television news has helped her connect with women and girls all around the country through black girl health. Porcha founded Black Girl Health, LLC also known as BGH in 2014. The digital outreach organization's number #1 service is its BGH membership which is a sisterhood of women who are living health lifestyles. The company also creates social media campaigns and video platforms that help companies connect with minority women and promote health awareness. In 2019, Porcha expanded the Black Girl Health brand by starting the Black Girl Health Foundation, INC which is a non-profit organization that creates pathways to educate, engage, and empower women and girls to reduce health disparities and improve health literacy. The foundation connects with women from around the country doing community outreach through its College Ambassador program and its Moms health program called "The Superwoman Project. Porcha Serves as the Executive Director of BGHF, which her passion is to help black women women thrive by taking control of their health.
---
Thank you to Porcha Grigsby for the work she is doing and for contributing to this blog post. Porcha's contact information is available below.
Porcha Grigsby, Executive Director of Black Girl Health Foundation, Inc
Website: www.blackgirlhealthfoundation.org
Email: porcha@blackgirlhealthfoundation.org
---
Remember to like NNLM SCR on Facebook and follow us on Twitter.
ABOUT E. Bailey Sterling
E. Bailey Sterling is a Digital Communications Specialist with the NNLM SCR and presently a graduate student pursuing an MS in Information Science specializing in Health Informatics from the University of North Texas (GMG!). She's also a Graduate Student Council Senator, Teaching Assistant, analog gamer, writer, and lifelong learner living in DFW. If you have anything you'd like to see featured on the NNLM SCR blog or social channels, please email Bailey.Sterling@unthsc.edu. We would love to hear more about what's happening at your library!
Email author View all posts by E. Bailey Sterling