National Medical Librarians Month 2017
Posted by Sara Goodwin on October 2nd, 2017 Posted in: Medical Librarians Month
Tags: medical librarians, medical librarians month
---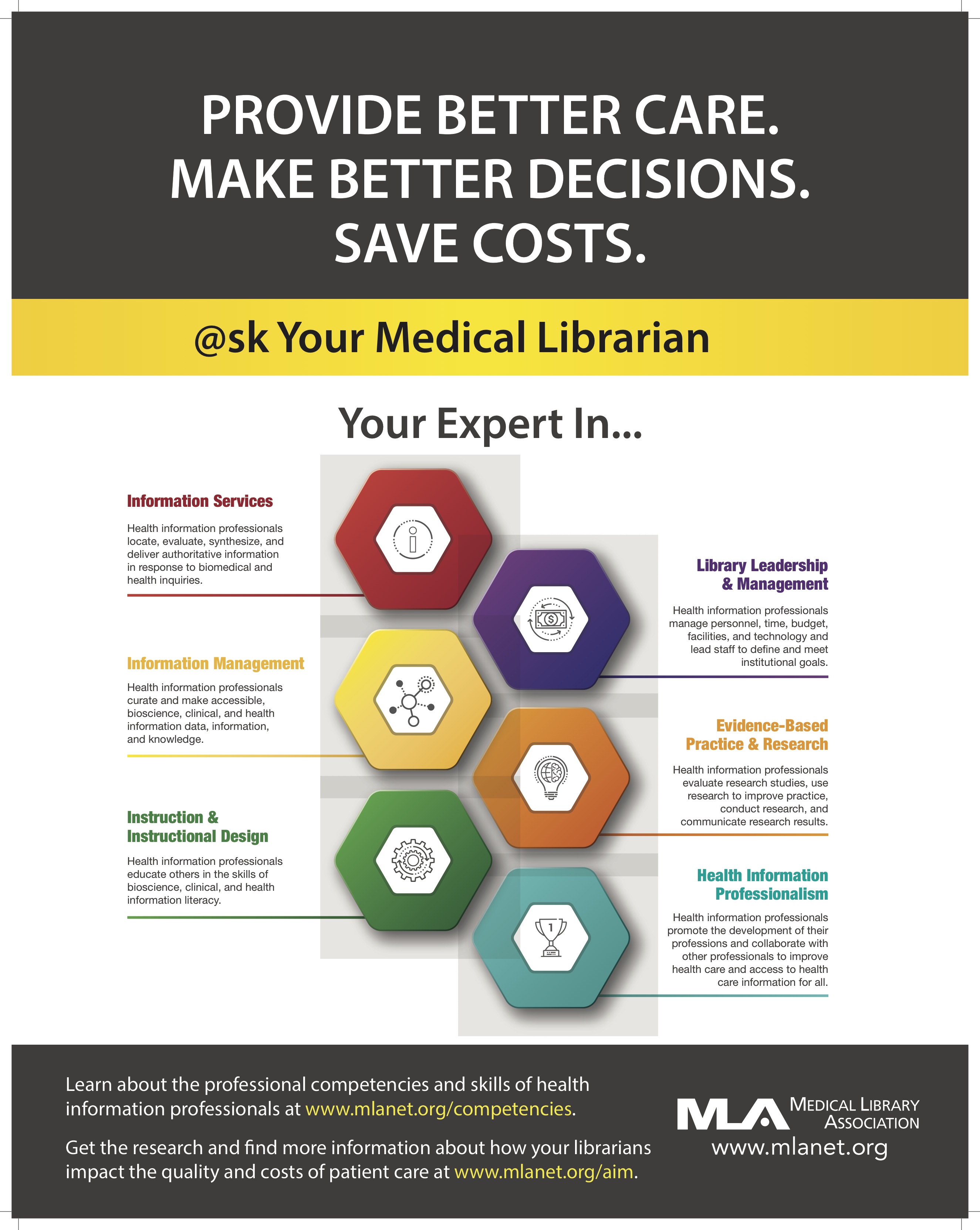 Happy National Medical Librarians Month! As the National Network of Libraries of Medicine, South Central Region, we aim to advance the progress of medicine and improve public health through increased access to health information. While our region makes up only Arkansas, Louisiana, Oklahoma, New Mexico, and Texas, there is an NNLM for every state, all with the same mission.
One of the ways we fulfill this mission is by partnering with health science libraries, medical libraries, and in turn their librarians. By being a member of your local NNLM, they have the opportunity to apply for grants to help fulfill our mission as well through programs that are best suited for their local populations.
This month, we celebrate those medical librarians we work with, and we hope you will help us celebrate them too!
To find out more about National Medical Librarians Month, please visit the Medical Library Association's website.
Like NNLM SCR on Facebook and like us on Twitter.
ABOUT Sara Goodwin
Email author View all posts by Sara Goodwin