New Research Shows Breast Cancer Precursor Treatment Causes Women to Live Longer
Posted by nnlmscr on January 31st, 2017
---
"Breast Cancer Awareness" by ~Pawsitive~Candie_N is licensed under CC BY 2.0.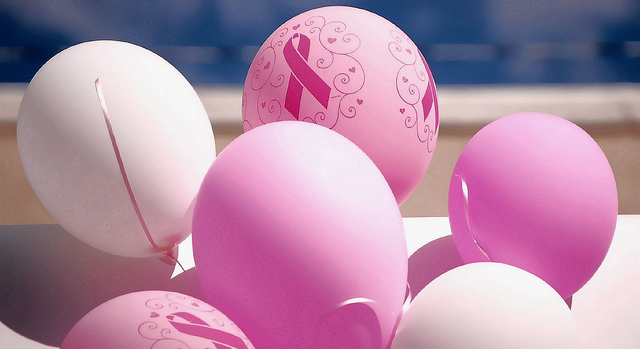 Ductal carcinoma in situ (DCIS) is the most common form of non-invasive breast cancer and is non-life-threatening. However, DCIS can actually be a precursor to worse breast cancer later on. It can increase the risk of developing invasive breast cancer; patients are at a higher risk of developing a new breast cancer than a patient who has never had any breast cancer before.
The study, conducted in the Netherland on more than 10,000 women for an average of 10 years, found that those who were treated for DCIS had a 10 percent less chance of dying from any cause than the general population. That may sound confusing—if you were treated for DCIS, you are 10 percent more likely to live a longer life than someone who never had DCIS, and therefore never received treatment for DCIS.
Specifically, researchers found that women who were treated were much less likely to die from digestive, respiratory, and circulatory diseases, and other types of cancer. This study is particularly important because DCIS treatment includes radiotherapy, which can cause damage to nearby organs
More and more people are becoming aware they have DCIS because it is something that shows up in breast cancer screenings—so more women are able to get treated if they have this form of cancer.
For more information on the study, please visit "Women treated for precursor of breast cancer can expect to live as long as other women."
Follow NN/LM SCR on Twitter and like us on Facebook.
ABOUT nnlmscr
Email author View all posts by nnlmscr