Oklahoma Healthy Aging Initiative
Posted by E. Bailey Sterling on June 29th, 2020
---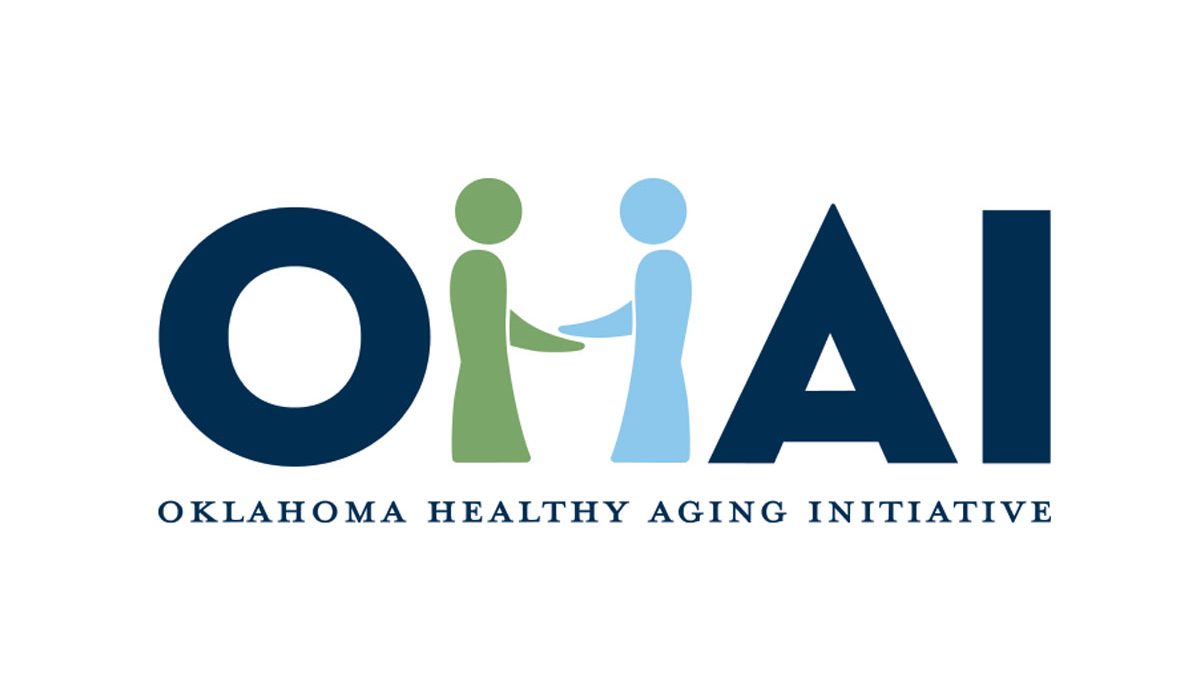 We are happy to bring you a series of guest blog posts that will highlight some of the completed projects from Year 4 subawardees. We hope you enjoy this little peek into what network libraries are doing with their funding; perhaps you will even get some inspiration for your own future projects! 
This week's post comes from the Oklahoma Healthy Aging Initiative.
---
In the spring of 2019, flooding along the Arkansas River Basin did an estimated $3.1 billion in damage across Oklahoma and Arkansas, according to the National Center of Environmental Information.  After the flood water receded, the Oklahoma Healthy Aging Initiative stepped in to assist individuals affected by the flooding with education on chronic diseases and mental health.
The Oklahoma Healthy Aging Initiative is a sponsored program of the University of Oklahoma Health Sciences Center's Section of Geriatric Medicine, within the College of Medicine.  The program uses a multifaceted approach focused on improving the health and quality of life of older Oklahomans and their caregivers through community-based health education and outreach.
OHAI's statewide senior health network includes Centers of Healthy Aging in five regions across the state. Each center offers educational programs geared toward seniors, caregivers and professionals throughout their respective regions. Programs include topics ranging from healthy aging to assisting individuals living with chronic diseases.
Thanks to a grant from the National Network of Libraries of Medicine, South Central Region, OHAI was able to provide two different programs to individuals who were affected by the flooding in the Arkansas River Basin.  This funding allowed OHAI to provide Healthy Brain, Healthy Mind and Diabetes and Beyond. The funding also allowed OHAI to provide Aging Simulation in Sensitivity Training  to health care providers in the Tulsa metro area.
Healthy Brain, Healthy Mind helps older adults understand the many ways they can maintain a healthy brain. Through more than a dozen methods – such as establishing good habits and routines, physical activity and nutrition – participants will learn how to improve their physical and mental health.
The Diabetes and Beyond programs provide comprehensive education on how to better manage diabetes. Through this interactive class, participants will take control of their health by learning how to help control their diabetes with proper diet, exercise and medication.
The Aging Simulation Sensitivity Training provides a general overview of many of the chronic conditions affecting older adults. ASiST provides hands-on exercises that are meant to show what it's like to handle everyday tasks while dealing with such challenges. This training allows for discussion on how age-related health challenges may impact elders' autonomy and ability to live independently. The training also allows participants to consider solutions and supports currently available to elders — and brainstorm other potentially successful interventions. Sharing their experiences with their peers helps them process lessons learned in a meaningful, memorable way — even as the training directs their focus to positive problem-solving.  As a result, providers become more compassionate and effective in their work.
The funding allowed OHAI to provide additional information and education on disaster preparation while educating individuals on the different resources provided by the Network of the National Library of Medicine. OHAI educators provided training to over 50 individuals throughout the affected region.
---
Thank you, OHAI! 
Remember to follow us on Facebook and Twitter!
ABOUT E. Bailey Sterling
E. Bailey Sterling is a Digital Communications Specialist with the NNLM SCR and presently a graduate student pursuing an MS in Information Science specializing in Health Informatics from the University of North Texas (GMG!). She's also a Graduate Student Council Senator, Teaching Assistant, analog gamer, writer, and lifelong learner living in DFW. If you have anything you'd like to see featured on the NNLM SCR blog or social channels, please email Bailey.Sterling@unthsc.edu. We would love to hear more about what's happening at your library!
Email author View all posts by E. Bailey Sterling