Resources for Flu 2016
Posted by nnlmscr on October 25th, 2016 Posted in: Consumer Health, Public Health

---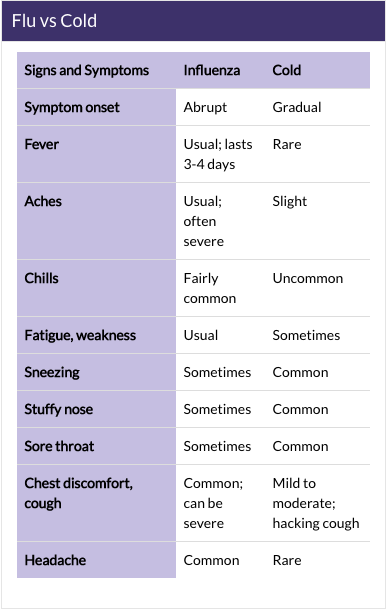 With flu season really starting to kick in, we wanted to share some resources on the disease to help you get through fall and winter!
The Centers for Disease Control and Prevention recommend that every person aged six months and older get an annual flu vaccine by the end of October. Something important to note is that only injectable flu vaccines are recommended this year. Previously, the flu vaccine was also available through a nasal spray known as FluMist.
To further protect yourself, the CDC recommends staying away from people who are sick—people who are sick with the flu should stay home from work or school to prevent spreading the disease. Additionally, the CDC recommends consistent hand washing to get rid of germs.
Flu 2016 symptoms include:
fever or feeling feverish/chills
cough
sore throat
runny or stuffy nose
muscle or body aches
headaches
fatigue
vomiting or diarrhea in some cases
The CDC also has a chart that shows the difference between cold and flu symptoms.
If you suspect you have the flu, you should visit your doctor for a diagnosis and to be prescribed antiviral prescription drugs. This treatment works best when started within 48 hours of getting sick, so you should see a doctor right away if you experience symptoms.
To read more about the 2016 flu, please visit the CDC's flu page.
Follow NN/LM SCR on Twitter and like us on Facebook.
ABOUT nnlmscr
Email author View all posts by nnlmscr