Salud y Bienestar: Entrenamiento Para Promotors / Health and Wellness: Training for Promoters
Posted by E. Bailey Sterling on May 21st, 2020
---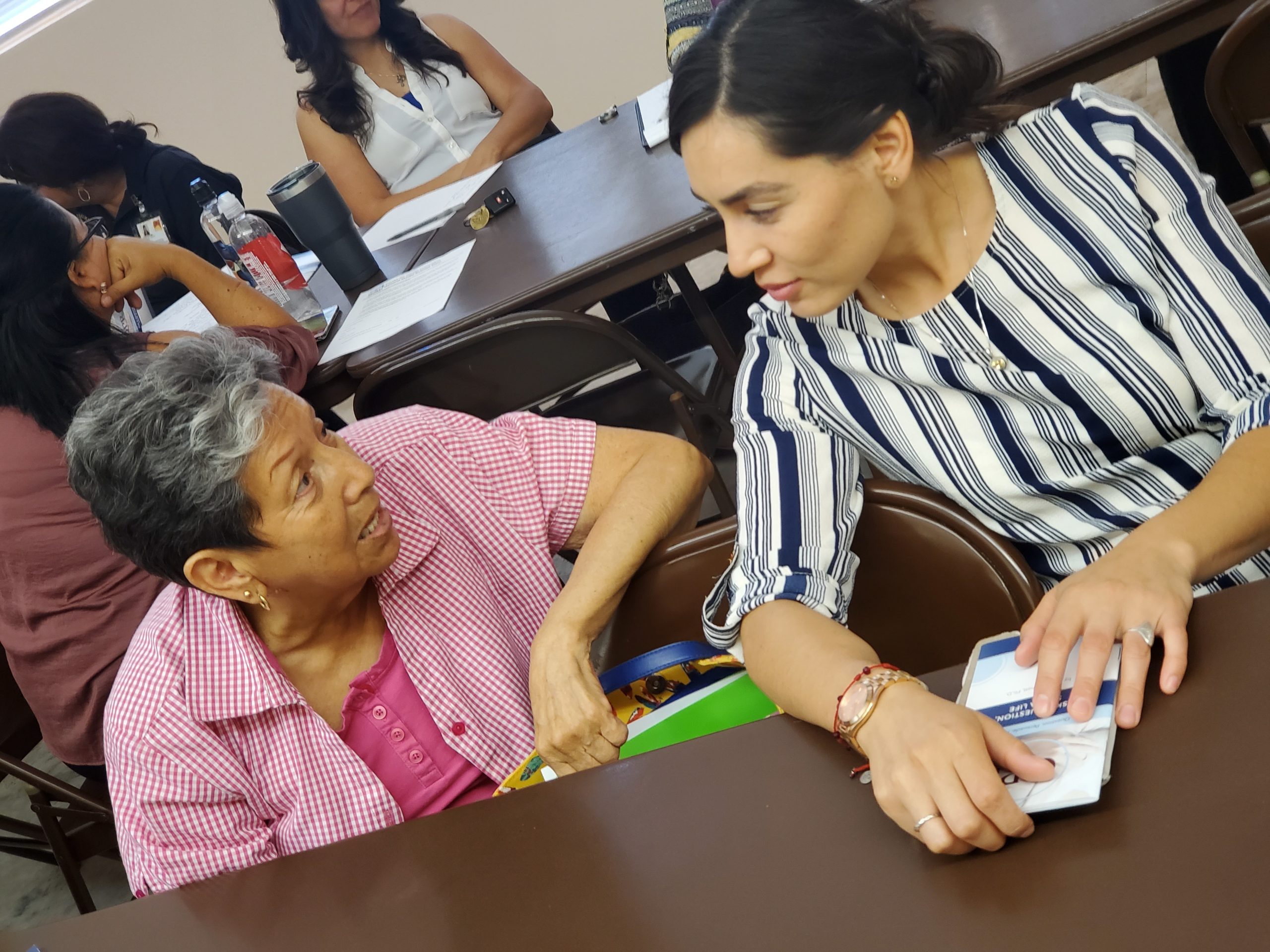 We are happy to bring you a series of guest blog posts that will highlight some of the completed projects from Year 4 subawardees. We hope you enjoy this little peek into what network libraries are doing with their funding; perhaps you will even get some inspiration for your own future projects! 
Our first entry comes from Burrell College of Osteopathic Medicine, Health Sciences Library in Las Cruces, New Mexico.
---
Salud y Bienestar: Entrenamiento Para Promotors / Health and Wellness:  Training for Promoters (Community Health Workers)
The one-year, 2019/2020 NNLM-SCR Express Outreach Project:  Salud y Bienestar: Entrenamiento Para Promotores / Health and Wellness: Training for Promoters (Community Health Workers) is now complete, so the time is right to share results of the project within our region!
BACKGROUND:  The aim of this project was to increase knowledge on Suicide Prevention, HIV/AIDS, and National Library of Medicine and other authoritative health information resources by providing training for current and future Community Health Workers (CHWs) and those they serve in the U.S./Mexico border region of south-central New Mexico.  Training was also open and provided to interested community members, public health or other personnel, educators, and students in this region.
PROJECT PARTNERS & SUPPORT:  The project partners included medical librarians at the Burrell College of Osteopathic Medicine (project lead), and personnel at Southern Area Health Education Center at Center for Health Innovation (SoAHEC@CHI).  Project support was also provided by the New Mexico Department of Health, Office of Community Health Workers, that provided six continuing education units (CEUs) per session for state certified CHWs; and, the Dona Ana Community College, Community Health Worker Program that made training sites available and promoted the training to their enrolled students.  Funding from NNLM-SCR supported contracted services including a Project Consultant, Project Trainer, and Project Translator (English/Spanish); training site fees at one remote location, CEU fees, mileage to training sites, and a laptop and data projector for use by trainers.
TRAINING:  Between August 2019 and March 2020, a total of eight, six-hour sessions were offered at five rural and/or underserved locations that included Deming, Anthony, Sunland Park, Las Cruces, and Mescalero, NM.  Five sessions were provided on the topic of Suicide Prevention (utilizing the Question, Persuade, Refer – QPR program) and three sessions were offered on HIV/AIDS.  These training topics were chosen by the project partners based on the high prevalence of incidents and increasing number of cases within New Mexico populations.  Each session (with the exception of the last session that had limited internet connectivity) included three hours of hands on computer training by the medical librarians on NIH/NLM and other high-quality online resources related to the topic areas and beyond.
OUTCOMES:  All goals and objectives were met/exceeded, as evidenced by the following:
Total number of training participants equaled 114, of which were (57) CHWs; (26) Student CHWs; and (31) Other
Overall, 74% of the participants increased at least one-level from pre- to post-training knowledge on Suicide Prevention
Overall 94% of the participants increased at least on-level from pre- to post-training knowledge on HIV/AIDS
Of the 114 total training participants, 83 of which were CHWs or CHW students, 100 responded favorably on the NNLM Training Session Evaluation Form that they plan to start using at least one resource or tool they learned about in the training
Follow-up contacts with training participants revealed that 70% personally used an NLM online resource, such as MedlinePlus or MedlinePlus en Espanol post-training; and 93% responded that they had shared information with a friend, family, or community member about an NLM online resource post-training.
100% of the 57 Certified CHWs who attended the training sessions received CEUs required for on-going certification from the New Mexico Department of Health, Office of Community Health Workers.
TAKE-AWAYS:  Most significantly, the project team learned something new about the community/population where each training occurred.  In all sessions, we were made aware of, or reminded, of the barriers (in some cases extreme) that many community members face in these remote, and/or underserved areas in obtaining healthcare, mental healthcare, and access to much needed health information.  Listening to stories from "frontline" workers about people in persistent crisis and the
selfless commitment that CHWs and others have demonstrated to help them, is in large part what made this overall experience so rewarding for the Project Team.  We plan to find meaningful ways to sustain and expand this project post funding.  A Lightening Talk on the project will take place during the virtual 2020
Medical Library Association Conference in August.
Norice Lee:  nlee@bcomnm.org
Erin Palazzolo:  epalazzolo@bcomnm.org
---
Thank you, Norice and Erin! Stay tuned for another guest post next week.
Remember to follow us on Facebook and Twitter!
ABOUT E. Bailey Sterling
E. Bailey Sterling is a Digital Communications Specialist with the NNLM SCR and presently a graduate student pursuing an MS in Information Science specializing in Health Informatics from the University of North Texas (GMG!). She's also a Graduate Student Council Senator, Teaching Assistant, analog gamer, writer, and lifelong learner living in DFW. If you have anything you'd like to see featured on the NNLM SCR blog or social channels, please email Bailey.Sterling@unthsc.edu. We would love to hear more about what's happening at your library!
Email author View all posts by E. Bailey Sterling