SCR Regional Highlight: University of Arkansas assists displaced Marshall Islands community
Posted by nnlmscr on February 21st, 2017
---
The Marshall Islands – Majuro – Window by Stefan Lins is licensed under CC BY 2.0.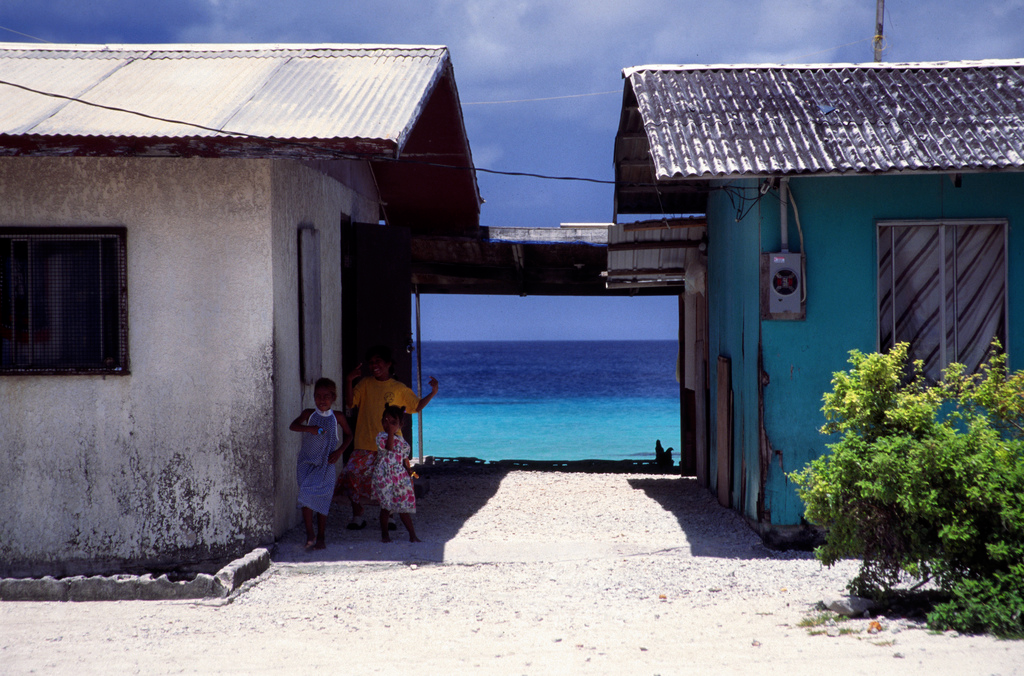 In the Pacific Ocean near the equator and just west of the international dateline, there is a small country known as the Marshall Islands, which has a population of 53,000 inhabitants. Somewhat similarly, if you head to Springdale, Arkansas, located in the northwest corner of the state, you will find not only the Consulate of the Marshall Islands, but the largest community of Marshallese Americans in the continental U.S., with an estimated population between 6,000 and 14,000.
The Marshall Islands have become a place of despair and great poverty. It was the site of 67 nuclear tests that occurred over a 12-year period; in 1956, the Marshall Islands was called "the most contaminated place on Earth" by the U.S. Atomic Energy Commission.
In 1986, after the war had ended, the Marshall Islands became their own fully sovereign nation, but also became a U.S. Associated State, receiving assistance from the U.S., and also allowing Marshallese to travel and work within the U.S. without a visa. Springdale, Arkansas became the best immigration option after the first Marshallese to arrive, John Moody, sent back word about jobs available at Tyson Foods, where the company is headquartered.
And while 1,000s of Marshallese traveled halfway across the world to to escape the poverty and health issues, they are still plagued by diseases including diabetes, heart disease and cancer, some of which stem from the nuclear tests, but others that occurred after the fact; like how U.S. food aid to the Marshall Islands came in the form of processed items, which have contributed to the diabetes among the population as well as obesity.
Besides having a general distrust for health professionals, causing them not to seek medical treatment, many Marshallese also have no way to afford it, as the U.S. rescinded Medicaid and Medicare following the original 1986 agreement, leaving many without any form of health insurance.
But there is some hope for the Marshallese in Springdale, Arkansas. The University of Arkansas for Medical Sciences Library has begun a program to assist those displaced Marshallese, in part through funding by NNLM SCR. By teaching classes to Marshallese health workers and raising awareness for the health literacy information available, UAMS hopes to be able to eventually improve the overall health of the Marshallese of Northwest Arkansas. It will just take time.
To read more about the Marshallese population in Springdale, please visit "For Pacific Islanders, Hopes and Troubles in in Arkansas."
Like us on Facebook and follow us on Twitter.
ABOUT nnlmscr
Email author View all posts by nnlmscr