September is Health Insurance Enrollment Month
Posted by E. Bailey Sterling on September 7th, 2020
---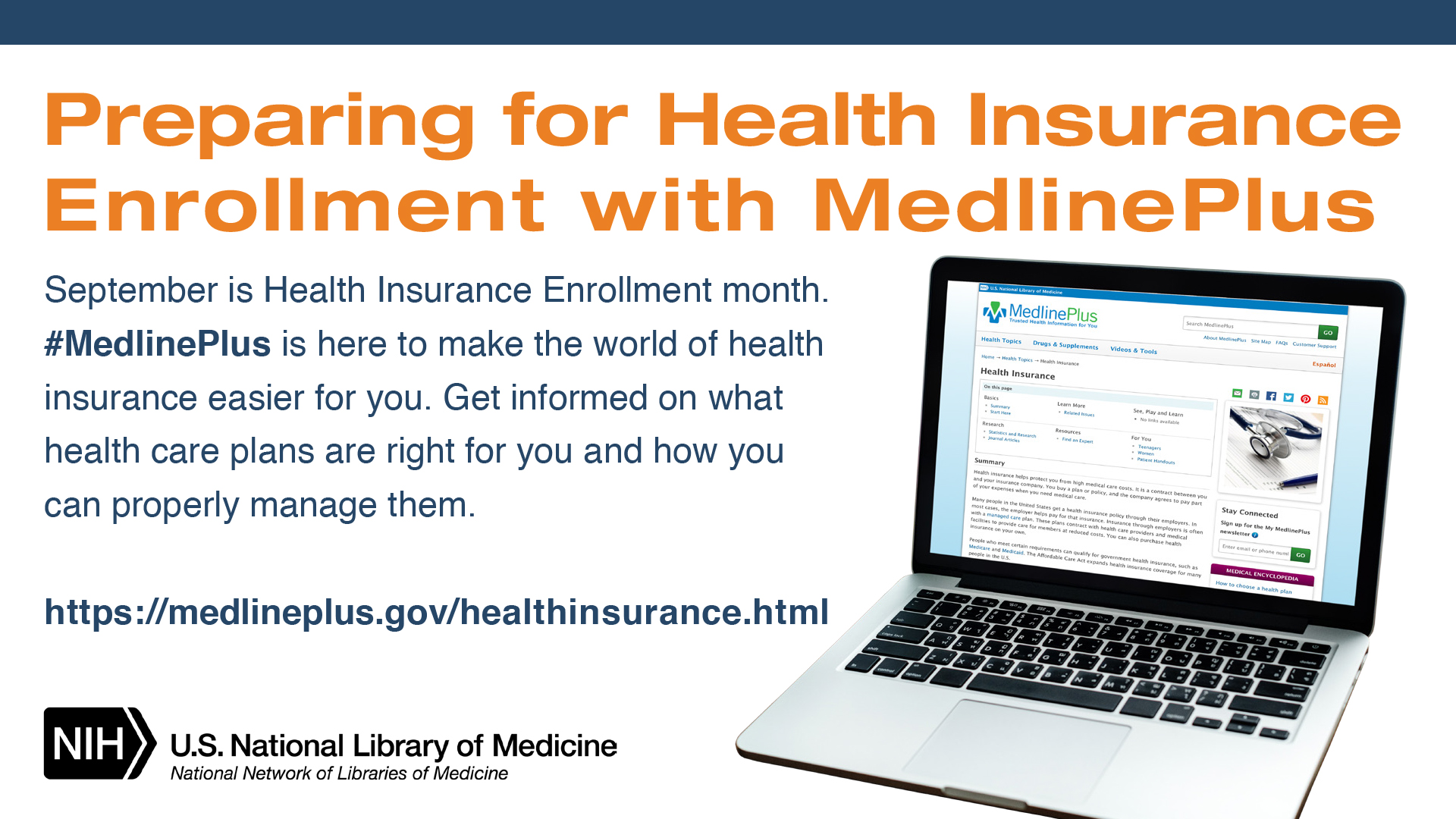 Health Insurance Enrollment Month is here, and we know health insurance is a big deal! There are several ways to go about accessing it, and as of 2018, 19.4% of adults aged 18-64 relied on public insurance*.
In the United States, the Open Enrollment Period is November 1, 2020 to December 15, 2020. If you don't act by December 15, you can't get 2021 coverage unless you qualify for a Special Enrollment Period.  It can be difficult to know what's available to you, who your provider could be, and how your coverage works. This blog post will provide resources that we hope will help guide you on your journey toward understanding and accessing health insurance. Please note that this is not a complete list of resources and a special focus has been placed on resources that are most applicable and accessible to our five-state region of Arkansas, Louisiana, New Mexico, Oklahoma, and Texas.
*Source: Health Insurance Coverage: Early Release of Estimates From the National Health Interview Survey, 2018, table III
National
Arkansas
Louisiana
New Mexico
Oklahoma
Texas
---
Do you know of any more health insurance resources that may be helpful? Let us know! Remember to like NNLM SCR on Facebook and follow us on Twitter.
ABOUT E. Bailey Sterling
E. Bailey Sterling is a Digital Communications Specialist with the NNLM SCR and presently a graduate student pursuing an MS in Information Science specializing in Health Informatics from the University of North Texas (GMG!). She's also a Graduate Student Council Senator, Teaching Assistant, analog gamer, writer, and lifelong learner living in DFW. If you have anything you'd like to see featured on the NNLM SCR blog or social channels, please email Bailey.Sterling@unthsc.edu. We would love to hear more about what's happening at your library!
Email author View all posts by E. Bailey Sterling