September is Healthy Aging Month!
Posted by E. Bailey Sterling on September 11th, 2020
---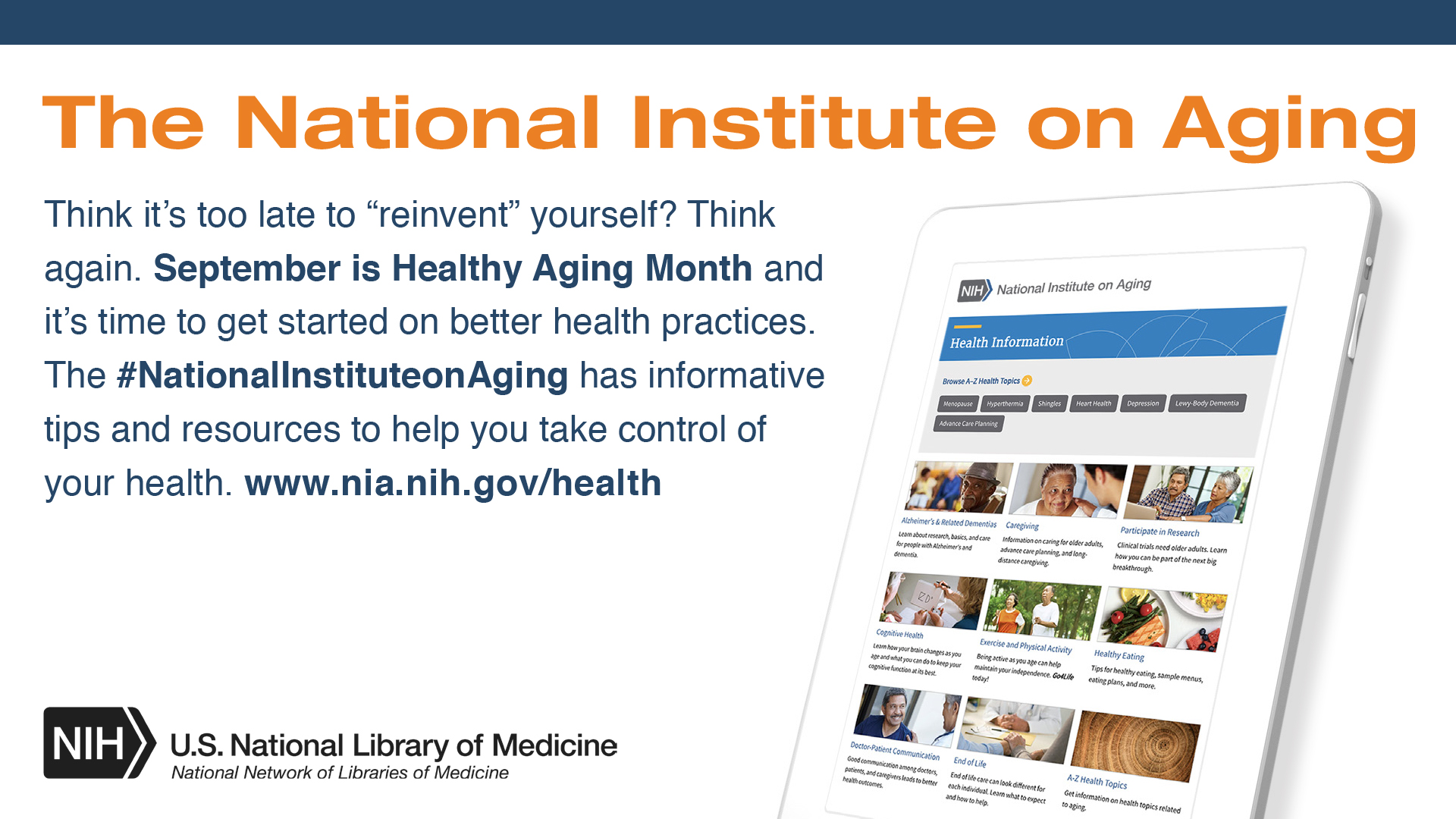 September is Healthy Aging Month, which is a great reminder of how vital it is that we care for ourselves and our aging populations. As we age, we all experience changes in our physical, mental, and emotional health, and it becomes increasingly important to prioritize our own wellness. According to the World Health Organization (WHO), by this year, people aged 60+ are projected to outnumber children under age five globally.
According to the Administration for Community Living's 2019 Profile of Older Americans:
The 65+ population in the US has risen 35% over the past ten years and is projected to rise an additional 45% by 2060.
In 1980, there were 32,194 centenarians in the US; that figure has tripled in just 40 years.
The number of Americans aged 65 and older has increased approximately eleven-fold over the last 100 years.
Pretty amazing, right? Check out this report to read and see more about America's older populations.
More older Americans means more demand for resources specifically tailored to this group's needs; fortunately, there is lots of information and there are many programs available for our older friends on national, state, and local levels. Check out the links below to learn more! Each of them will lead you to additional resources not listed here. Please note that this is not a complete list of resources and a special focus has been placed on resources that are most applicable and accessible to our five-state region of Arkansas, Louisiana, New Mexico, Oklahoma, and Texas.
National
Arkansas
Louisiana
New Mexico
Oklahoma
Texas
---
Do you know of any more healthy aging resources that may be helpful? Let us know! Remember to like NNLM SCR on Facebook and follow us on Twitter.
ABOUT E. Bailey Sterling
E. Bailey Sterling is a Digital Communications Specialist with the NNLM SCR and presently a graduate student pursuing an MS in Information Science specializing in Health Informatics from the University of North Texas (GMG!). She's also a Graduate Student Council Senator, Teaching Assistant, analog gamer, writer, and lifelong learner living in DFW. If you have anything you'd like to see featured on the NNLM SCR blog or social channels, please email Bailey.Sterling@unthsc.edu. We would love to hear more about what's happening at your library!
Email author View all posts by E. Bailey Sterling