Take a Breather!
Posted by E. Bailey Sterling on May 1st, 2020
---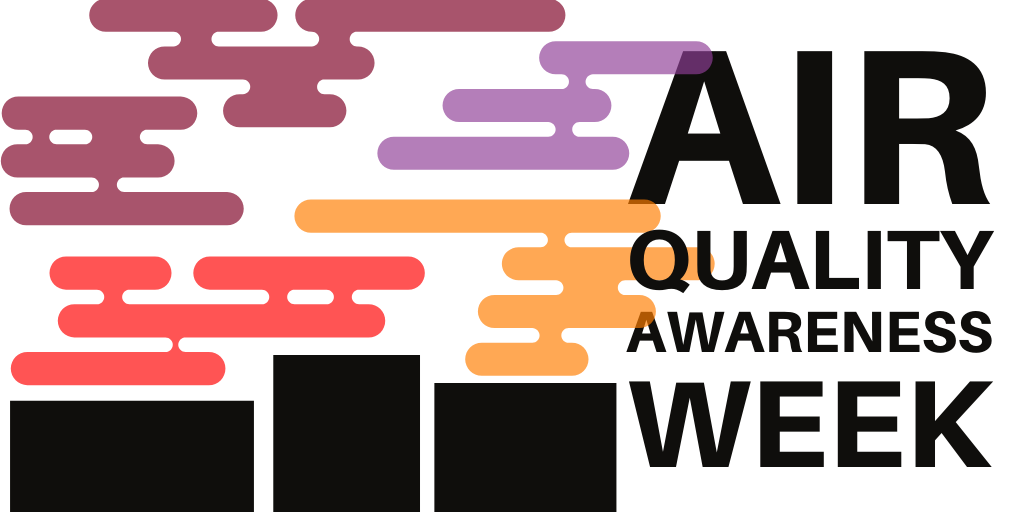 There's been a lot of hype around air pollution in recent years, and rightfully so; it affects all of us, every day, around the clock, starting from the exact moment we are born and continuing throughout our entire lives. It has become such a normalized topic that on the evening news, many meteorologists and weather reporters note information about the safety of the air around us. When summer approaches, this coverage only increases as pollutants react on a molecular level to the heat and are released into the atmosphere at an increased rate. We in the five-state South Central Region are especially susceptible to this accelerated release of ozone because of the seasonal heat. It's a subject we all know a little bit about, but we think right now, before summer fully settles in, is a good time to brush up and even learn more about this vital subject so inextricably linked to us all.
Air pollution – the kind that comes from tailpipes, factories, chimneys, and manufacturing plants – seems like a relatively modern problem. It's easy to imagine that the time before the Industrial Revolution was probably graced by beautiful, clear, oxygenated atmosphere; in reality, though, commentary on declining air quality has been documented for hundreds of years. In the year 1157 BCE, Queen Eleanor of Aquataine is said to have fled England's Tutbury Castle because the air in her home was so heavily cloaked in wood smoke that she could no longer bear it. London in the 800s BCE was known for its nearly unbreathable air due in part to its increasing population and, as a result, increasing chimney use. Even dating long before that, there are accounts of Egyptian kings and Roman philosophers remarking on pollution increase. Hippocrates himself, frequently regarded as the father of modern medicine, often wrote about poor air quality, stating that Rome's was "a situation…generally impure and unwholesome" in his book On Airs, Waters, and Places circa 400 BCE. As it turns out, declining air quality has been a concern for hundreds of years (at least) and, as in the countless generations before us, we must work to understand its effects in order to mitigate the damage it causes.
The week of May 4, 2020, we at the NNLM recognize Air Quality Awareness week as a time to examine and acknowledge the air we breathe and how it affects our health. Fortunately, unlike our ancestors, we have acutely-honed technology that measures and monitors our environment. As a result, there are several resources available to give us real-time updates on air pollution and quality. Visit these sources to learn more about what's going on where you live:
The American Lung Association's State of the Air program allows users to access air pollution report cards that outline recent ozone presence and affected populations. This report has been ongoing for more than two decades.
Via AirNow.gov, the U.S. Environmental Protection Agency offers their now-ubiquitous AQI (Air Quality Index), most notable for its distinct green to red warning levels.
NLM's ToxTown is home to robust information on environmental health, contaminants, and suggestions for community action.
Do you have young adults in your life? Check out the Air Pollution section of NLM's Environmental Health Student Portal, designed specifically for middle school students (check out the succinct primer on ozone).
Of course, it's hard to go wrong with tried and true MedlinePlus, which has tons of information on air pollution, accessible via this page.
We hope you will set aside a little time in the coming week to learn more about air pollution where you live. Becoming well-versed in the effects of atmospheric pollution may just be the breath of fresh air you're looking for!
Remember to follow us on Facebook and Twitter!
ABOUT E. Bailey Sterling
E. Bailey Sterling is a Digital Communications Specialist with the NNLM SCR and presently a graduate student pursuing an MS in Information Science specializing in Health Informatics from the University of North Texas (GMG!). She's also a Graduate Student Council Senator, Teaching Assistant, analog gamer, writer, and lifelong learner living in DFW. If you have anything you'd like to see featured on the NNLM SCR blog or social channels, please email Bailey.Sterling@unthsc.edu. We would love to hear more about what's happening at your library!
Email author View all posts by E. Bailey Sterling