SE/A Funding Opportunities Now Available
Posted by nwsoadmin on January 17th, 2012 Posted in: Funding

---
SE/A Funding Opportunities Now Available
We are pleased to announce the availability of NN/LM SE/A award applications for the 2012-2013 year. The following RFPs and CFAs are now available on our website. Funding for these awards will begin May 1, 2012; however, the SE/A budget for 2012-2013 has yet to be determined, and all funding is dependent upon availability.
Outreach to Health Professionals and Consumer Health Outreach Project
Disaster Recovery Award
Express Hospital Library Promotion Award
Express Library Technology Improvement Award
Express Training Award
Express Library Digitization and Conservation Award
Express Outreach Pilot Project Award
Health Literacy Pilot Project Award
Express Planning and Assessment Award
Express Outreach Follow-up Award
State and Regional Exhibiting Award
Information Technology and Policy Awareness Award
Express Mobile Technology Project Award
The due date for all applications (except exhibit, training, and disaster recovery awards, which will be awarded until allotted funds are spent) is March 9, 2012, close of business. All proposed projects must be completed by April 30, 2013.
In the meantime, anyone who anticipates applying for an Outreach to Health Professionals Project or Consumer Health Outreach Project should email J. Dale Prince (dprince@hshsl.umaryland.edu) with initial intent and estimated budget within the next two weeks (no later than Wednesday, February 17, 2012).
NN/LM SE/A award descriptions and applications are available at: http://nnlm.gov/sea/funding.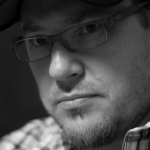 ABOUT nwsoadmin
The NNLM Web Services Office (NWSO) is responsible for developing and maintaining reliable Web services for NNLM in compliance with the US Department of Health & Human Services information policies. NWSO is committed to providing network members with the information resources they need.
Email author Visit author's website View all posts by nwsoadmin