Inspiring People in our Region: Christianne Pinell-Jansen, Community Development/Public Health & Beyond, University of Mississippi Medical Center
Posted by SEA Currents on February 22nd, 2012 Posted in: All Posts

---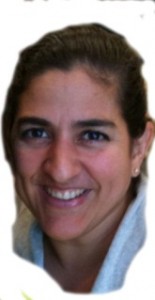 "Culture plays a big role in the way patients and providers perceive services."
Christianne Pinell-Jansen
Community Development/Public Health & Beyond
University of Mississippi Medical Center
Mississippi Institute for Improvement of Geographic Minority Health/Delta Region Institute
UMMC Phone: (601) 815-9000
What is your position and what was the path that led you to it?
For the last 20 years, I have been working as a biostatistician and community development and public health practitioner. I am employed at the University of Mississippi Medical Center (UMMC), where I currently wear many hats. I serve as a Culturally and Linguistically Appropriate Services (CLAS) program coordinator and biostatistician for UMMC's Mississippi Institute for Improvement of Geographic Minority Health/Delta Region Institute (MIGMH/DRI); I have also functioned as the Medical Spanish Coordinator for UMMC's Family Medicine Pre-doctoral Program and a study coordinator for the Neurocognitive Reading Center of the Hispanic Community Health Study/Study of Latinos (SOL) in the Department of Medicine.
At MIGMH/DRI, my functions include being an instructor, program development/administrator, evaluator, and social marketing contact while providing a model to the Department of Family Medicine (DFM). At the DFM I coordinate a 10-hour course to introduce Hispanic linguistic and cultural awareness into their M3 (3rd year medical student) rotation. I have also planned a longitudinal Medical Spanish course to be included into the SoM curriculum. Additionally, I have created cultural and linguistic awareness training among healthcare workers and students within academic health services systems in Mississippi, Alabama, and Louisiana, functioned as interpreter and translator and developed evaluation tools to collect data and information among institutional partners and cores. Finally, in the Department of Medicine, I have collaborated with counterparts to improve the Spanish version of a battery of neurocognitive tests (both in English and Spanish) given to multi-state Hispanic study participants. As part of the latter, I have monitored and evaluated its procedures and development for quality and effectiveness in order to maintain certification and homogeneity along all four sites involved in the study.
Prior to the positions I now hold at UMMC, I served as a program coordinator or project data administrator for several multi-state epidemiological studies. These studies included the Genetics of Microangiopathic Brain Injury (GMBI), the Ambulatory Blood Pressure (AMBP), the Genetic Epidemiology Network of Arteriopathy (GENOA), the Atherosclerosis Risk in Communities (ARIC) and the ARIC MRI and Neurocognitive Longitudinal. I have also functioned as the Program Coordinator for the Arthritis Program at the Mississippi Department of Health (MSDH), and as the first patient navigator and data manager at the Cancer Preventorium, The Washington Cancer Institute, Washington Hospital Center in Washington, D.C.
Is there something in your own personal story that led you to do the work you do?
Since high school in Nicaragua, I knew I wanted to work in the health field. I studied statistics with the idea of applying it in the health field. My thesis was developed as a collaborative effort of the Department of Statistics and Applied Mathematics (Department of Science) and the Division of Preventive Medicine and Public Health (in the Department of Medicine). When I graduated, I was able to work as the Statistician of the Epidemiological Surveillance of the Nicaraguan Health Department. This experience motivated me to learn more and allowed me to obtain my Master of Public Health in Autonomous University of Madrid.
What do you love most about your outreach work?
I love to work on medical research and health education, cultural and linguistic awareness, and occupational Spanish.
What is the biggest challenge in what you do?
Marketing the workshops. The hardest part is identifying the key person to talk to in order to make our workshops and training available to the healthcare providers.
What has been the most fulfilling part of your work in terms of health outreach to your community's underserved populations?
It is certainly fulfilling to see physicians, pharmacists, nurses, public health workers, and health professionals take 4 hours of their busy schedule, sit through our sessions, ask questions, perform the exercises, and not apply for CE credits because the just "wanted to know this information." It is also rewarding to meet with the students and receive their feedback, comments, and questions, and realize in one way or another, this sessions have been fulfilling for them as well.
What do you see as the biggest health concerns in the communities you serve?
In my experience, one of the biggest health concerns in our communities is the difficulty that well intended and knowledgeable health care providers have in communicating with their patients. Culture and language barriers accentuate the communication barrier. The services we offer are only a drop in the bucket – there are so many cultures interacting in our country. Culture plays a big role in the way patients and providers perceive services. There is still a lot to be done.
How did you first come to know NN/LM SE/A?
In 2005, I was looking for curricula and Spanish materials. I searched the web, as well as asked around.  That's when I found "¿No Comprende?". I reviewed the materials, handouts, and lesson plan. The workshop targeted librarians, but it contained information that most certainly would be helpful for healthcare providers.
In what ways has NN/LM SE/A been of help to you?
When I contacted NN/LM SE/A and asked what I needed to do in order to provide this workshop to the university medical center healthcare personnel, I talked with the person who developed the program, Becky Hebert, and she told me she would come and do the presentation. I was ecstatic! I organized two groups, one with my local librarians, and the other group integrated by bilingual healthcare personnel and our medical librarians. When later on, and due to my new title, I was looking for cultural awareness and health literacy materials, I thought again about this workshop. I contacted again NN/LM SE/A.  Mandy Meloy and then Sheila Snow-Croft taught subsequent well-attended classes.  Subsequently, the new instructor, Nancy Patterson did two sessions and, later on, paired us with our local medical librarians."
 Can you share a success story about the impact of health outreach in your community?
We have been able to offer a couple of sessions in the spring and a couple of sessions in the fall. The sessions are open to faculty and staff (clinicians and non-clinicians), as well as to students. At this point, we offer CE credits to physicians, nurses, occupational therapists, physical therapist, social workers, psychologists, dentists, and pharmacists. Specifically with students, we have been able to serve all 3rd year regular and accelerated nursing students, as well as 3rd year occupational therapy students. Most recently, we offered a reduced (2.5 hour) session to the 3rd year pharmacy students.
What advice would you give others who are interested in doing health outreach work in their communities?
There are resources available out there. Partner and collaborate with other institutions and/or groups with the same goals/dreams. We have been able to partner with our own medical library, Rowland Medical library, and we have been able to offer more services in this way.
If you would like to share your story or suggest another person for our "Inspiring People" feature, please email Nancy Patterson:  npatters@hshsl.umaryland.edu
ABOUT SEA Currents
Email author Visit author's website View all posts by SEA Currents