About Us: Emerging Technologies and Evaluation Coordinator – Andrew Youngkin
Posted by SEA Currents on March 9th, 2012 Posted in: Technology

---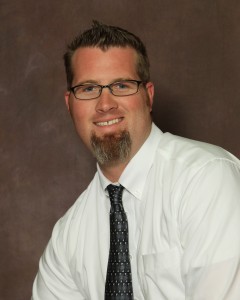 In December 2011, I became the newest member of the Regional Medical Library team for the Southeastern Atlantic region based at the Human Services & Health Sciences Library at the University of Maryland, Baltimore. As Emerging Technologies & Evaluation Coordinator, my role will be aimed at supporting member libraries discover applications for emerging technologies and plan ways of incorporating new technology into various facets of library programming. I will also be responsible for helping member libraries understand the importance and power of employing evaluation to measure, advocate, challenge, support, promote and validate their efforts to accomplish their missions and support their patrons.
Teaching
In the first few months of my position, I've been working to understand the varied and diverse needs within the region in regards to emerging technologies and evaluation. Currently, I've gleaned much of my understanding from the types of popular courses offered in the past as well as those courses and topics that technology coordinators from other regions have identified and targeted. In the near future,  I will be conducting a more structured needs assessment and evaluation within the region so that I can be sure I'm in tune with the specific instructional needs of members in the Southeastern Atlantic region and that my approach is tailored accordingly. As I learn more about the instructional needs of network members and in the spirit of 'hitting the ground running,' I'm currently accepting class requests for the following courses: 
We also plan to offer online versions of some of the technology and evaluation courses in an attempt to accommodate those in the region who prefer an electronic format or who may be limited in their ability to travel to in-person sessions. Currently, an online version of Geeks Bearing Gifts: Unwrapping new Technology Trends is being planned and tentatively scheduled for the latter part of 2012. Those interested in participating may contact me to stay updated.
Funding
Funding for technology projects as well as evaluation/assessment efforts is currently available. Through specific technology-focused awards, we aim to assist member libraries with projects that strive to adopt existing or emerging technologies to develop or extend specific services, address unique needs, accomplish a challenging project, or enhance accessibility of resources to users.  Some of the technology-specific awards now available with an application deadline of March 9, 2012 include the following: 
Funding is also available to support evaluation and assessment with the Express Planning and Assessment Award. 
I'll be glad to answer any questions with regard to any of these funding opportunities and/or the application process. The March 9, 2012 deadline is fast approaching, so don't hesitate if you have questions or ideas.
As I set out to further explore my new role and responsibilities, I look forward to hearing from you—and hopefully meeting many of you in person soon.
Andrew Youngkin, Emerging Technologies/Evaluation Coordinator,  ayoungki@hshsl.umaryland.edu or 800-338-7657
ABOUT SEA Currents
Email author Visit author's website View all posts by SEA Currents