Inspiring People in the SE/A Region: Jan LaBeause
Posted by SEA Currents on July 12th, 2012 Posted in: All Posts

---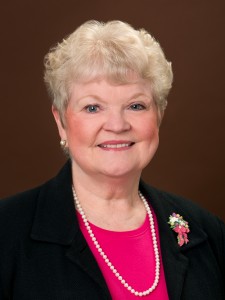 Jan LaBeause
Director, Medical Library & LRC of Mercer University School of Medicine and Library Professor at Mercer – Macon, GA
How long have you been a librarian?
I was a "common-law" librarian from 1966 to 1979 when I finished my MLS at Vanderbilt, and have been in libraries ever since.
How long have you been a librarian and/or in your current position?
I have been at Mercer since 1993 and Director since 2000. BTW, I will be retiring this summer – July 31, 2012!
What made you decide to be a librarian?
My first position was actually as Medical Editor for Campbell Clinic where Campbell's Operative Orthopaedics is written. When I was hired, they told me that Dr. Campbell's books were in the closet in my office, and that they'd like me to "arrange them more like a library" in my spare time. I soon found I enjoyed the "arranging" and the library research part of my job much more than correcting surgeons' grammar. I went to library school later when I discovered I had taught myself all I could about "arranging" and needed not only some formal training, but also that piece of paper to move forward.
What do you consider your biggest work related challenge?
Maintaining an adequate collection of resources when budgets are staying the same and the cost of resources keeps climbing.
What do you consider to be the most fulfilling part of your job?
My library family. I work with a wonderful group of folks who are much more than just co-workers to me.
What do you see as the biggest concerns in hospital and/or health sciences librarianship?
In hospitals, librarians continue to struggle with justifying their existence in a climate of declining budgets where departments that do not qualify for third-party reimbursement are always under fire. In health sciences librarianship in general, we need to constantly redefine our role in the organization and delivery of information in a very high tech world.
How did you first come to know NN/LM SE/A?
As a hospital librarian at LeBonheur Children's Hospital in Memphis, I was invited to serve on what may have been the first RAC at the University of Maryland from 1984-1986.
Have the NLM resources and/or NN/LM SE/A been of help to you? If so, how?
As a hospital librarian, I appreciated having the support and a network of colleagues. As an academic librarian at Mercer, the support and network are still important to me. Plus, we have taken advantage of grant and award opportunities and knowledgeable speakers for the GaIN meetings we host twice a year.
Will you share a success story about the impact of your library or outreach?
In 1983, Jocelyn Rankin (my predecessor, mentor and friend) was awarded  a three-year grant from the National Library of Medicine to create the Georgia Interactive Network for Medical Information (GaIN), the largest grant NLM had made up to that time. As a result of Jocelyn's foresight and planning, GaIN still exists as the oldest state-wide network of its kind in the United States. I am so grateful that we have been able to continue her work to support health care institutions and individuals in Georgia's rural and underserved counties.
What advice would you give others who are interested in being a health sciences and/or hospital librarian?
You can certainly make more money in the information private sector, but working with health care professionals is so rewarding especially when you feel you are impacting patient care in some way.
For more information, please contact Sheila Snow-Croft, Public Health Coordinator, NN/LM, SE/A Region  (ssnowcro@hshsl.umaryland.edu).
ABOUT SEA Currents
Email author Visit author's website View all posts by SEA Currents