DCHASL Meeting, November 19, 2012, 2-4 PM
Posted by SEA Currents on October 18th, 2012 Posted in: All Posts

---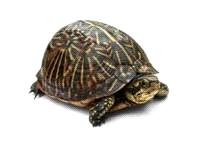 DCAHSL Meeting, November 19, 2012, 2-4 PM
Don't be a Turtle—Learn about QUERTLE! http://www.quertle.info/
It's easy – Quertle's friendly interface makes it simple to search and refine results.
It's powerful – Using advanced semantics, Quertle finds quality results, not just long lists.
It's inclusive – All of PubMed PLUS full-text documents, NIH grants, news, and more.
Learn about this free research database at DCAHSL's last meeting of 2012, on November 19th , 2- 4 PM.
Location: Association of Women's Health, Obstetric and Neonatal Nurses, 2000 L St. NW , Suite 740, Washington, DC  20036
(Near the Farragut North, Farragut West and Foggy Bottom Metro stops)
Elect the 2013  DCAHSL officers
Enjoy light refreshments
Watch the Quertle webinar
Share a favorite research tool
Can't attend in person? A limited number of remote access links will be available for this Quertle webinar.
RSVP to Vivian Stahl (Vivian.Stahl@va.gov) by 11/15.
Vivian Stahl
VACO Library (10P2C2)
Office of Informatics and Analytics
810 Vermont Avenue, NW
Washington, DC 20420
(202) 461 – 7574
NATIONAL MEDICAL LIBRARIANS MONTH: OCTOBER 2012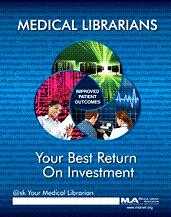 October is not just the month of Halloween. Even more important, it's our month! National Medical Librarians Month!  This year's theme, "Medical Librarians: Your Best Return on Investment", highlights medical librarians as the best and most cost effective way to obtain quality health information.
ABOUT SEA Currents
Email author Visit author's website View all posts by SEA Currents