Inspiring People in our Region: Samuel Toba – Co-founder, Military Partners and Families Coalition (MPFC)
Posted by SEA Currents on November 28th, 2012 Posted in: Advocacy, Outreach

---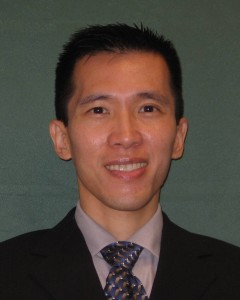 "Do it! Be patient as it takes time to build an effective outreach and volunteer group. But you will feel good that you have made a positive difference." 
 Samuel Toba
Co-Founder, Military Partners and Families Coalition (MPFC)
http://www.milpfc.org/
Washington, DC
What is your position? 
I am a co-founder of Military Partners and Families Coalition (MPFC), a non-profit, non-partisan organization founded by partners of active duty military service members. MPFC's mission is to provide support, advocacy, education and outreach for partners and children of LGBT service members – including families of service members on active duty, in the reserves, national guard, and veterans.
Is there something in your own personal story that led you to do the work you do?
I am the spouse of an active duty Navy service member. My spouse has served two deployments and has been in the military for over ten years. I feel privileged to support our service members and their contribution to our country. However, gay and lesbian spouses are denied this opportunity on many fronts.
During the holiday season last year, I volunteered to join other military spouses in putting up holiday decorations on base in preparation for a command holiday celebration. It was a cold and wet night; the rain was starting to turn into snow. Puddles were beginning to form wet slush. I arrived at the base security gate, but was denied entry because as a gay spouse, I do not have a base access card.
In that freezing rain, I gained a better understanding that despite the repeal of Don't Ask Don't Tell, gay and lesbian families of service members are still denied many services available to heterosexual families, which are taken for granted; from base access, to help with moving, and health care. It is my goal that no families should be out in the cold and be denied the ability to support their loved ones in the military. By getting involved, I hope my work with MPFC and other military family organizations will make a positive difference.
What do you love most about your work?
I get to hear heartwarming stories from fellow military families on how MPFC has made a difference for them. Here is an example of an email that I will always cherish "I always thought I was so alone in the world being a woman married to a woman in the Army and all of the struggles that came with it. The idea that there are others out there like me was so heartwarming." It makes me feel good that I can be part of a community that cares, as well as help create a welcoming military environment for all service members and their families.
What is the biggest challenge in what you do?
I am trained as a drug-discovery scientist, so starting a non-profit is a steep learning curve, all while keeping a full-time day job.
What has been the most fulfilling part of your work in terms of getting health information out to your community?
The gay and lesbian families of service members face the same issues as their straight counterparts. These partners and families are dealing with their service members returning as wounded warriors, struggling with PTSD, deployment stresses, family re-integration, and a range of other mental health family issues.
The children raised in partnered households are faced with the same separation issues and emotional anxiety that all military children face when a parent deploys, but without access to 'family support' from the military. MPFC works to make sure that military families are aware of the vast and reliable health resources available from NLM. A strong military starts with a strong family. It is very fulfilling to me to do my part to support my country by supporting all military families.
What do you see as the biggest health concerns in the community you serve?
Many LGBT military families have been 'shaped' to hide their families for decades because of fear of their loved one being kicked out of the service under Don't Ask Don't Tell. While the law has been repealed, many LGBT military families remain hidden and have a lack of health and mental-health access. Until the Defense of Marriage Act is repealed, LGBT military partners and families will continue to be denied health and mental-health care available to military families.
How did you first come to know NN/LM SE/A?
A few year ago, one of the NN/LM SE/A staff approached our MPFC booth during Pride Festival in Washington, DC. This was before Don't Ask Don't Tell was repealed. Having become accustomed to being denied access to health care, we were very happy to learn that NN/LM SE/A recognizes the challenges of reaching underserved communities.  We were thrilled to be given the opportunity to do outreach to the 'hidden' LGBT military families. Thank you NN/LM SE/A for your leadership and outreach to the community.
In what ways has NN/LM SE/A been of help to you?
Through my involvement, I have gained a much better appreciation of the range of services and challenged faced by NN/LM SE/A in bringing health information to the community and health professionals. I feel that I have benefited from the NN/LM SE/A staff who are always there ready to lend a helping hand (or advise) when needed.
Can you share a success story about the impact of health outreach in your community?
Under an award received from NN/LM SE/A, MPFC conducted a community study to assess the health and mental health needs of the LGBT military service members and families. In giving voice to the feelings of the respondents, the survey begins to identify the impact on LGBT military families of being denied everything from health insurance, to visiting a loved one in the military hospital, to receiving spousal benefits for fallen service members in combat.
This report on mental and physical health of LGBT service members and their partners and families is just the beginning of our efforts. From here, MPFC intends to team up with other like-minded organizations both within and outside the military to continue our work. MPFC study results will be applied to a large military-wide study. Building on MPFC results, the Naval Center for Combat & Operational Stress Control (NCCOSC) along-side researchers from Palo Alto University plan to conduct a study to assess sexual minority stress and changes in perceived stigma post Don't Ask Don't Tell.
What advice would you give others who are interested in doing health outreach work in their communities?
Do it! Be patient as it takes time to build an effective outreach and volunteer group. But you will feel good that you have made a positive difference.  🙂
If you would like to share your story or suggest another person for our "Inspiring People" feature, please email Nancy Patterson:  npatters@hshsl.umaryland.edu
ABOUT SEA Currents
Email author Visit author's website View all posts by SEA Currents