July Issue of NIH News in Health available
Posted by Dale on July 8th, 2014 Posted in: All Posts

---


Check out the July issue of NIH News in Health, the monthly newsletter bringing you practical health news and tips based on the latest NIH research: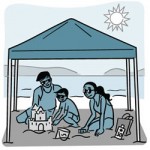 Sun and Skin
The Dark Side of Sun Exposure
Sunlight is essential to many living things, but it also has a dangerous side. The good news is you can take simple steps to protect your skin from sun damage.
Read more about sun and skin.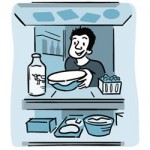 Fight Off Food Poisoning
Food Safety for Warmer Weather
It can be hard to keep foods safe to eat during warmer weather. Learn how to handle food properly to avoid the misery of food poisoning.
Read more about food poisoning. 
Health Capsules:
Click here to download a PDF version for printing.Visit our Facebook page to suggest topics you'd like us to cover, or let us know what you find helpful about the newsletter. We'd like to hear from you!Please pass the word on to your colleagues about NIH News in Health. We are happy to send a limited number of print copies free of charge for display in offices, libraries or clinics. Just email us or call 301-402-7337 for more information.
ABOUT Dale
Email author View all posts by Dale