NMLM Feature: The Joy of Medical Librarianship
Posted by elizabethwaltman on November 1st, 2018 Posted in: Outreach

---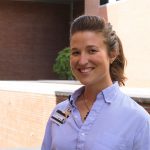 Written By: Ariel Pomputius, MLIS, Biomedical & Health Information Services, University of Florida
When you tell friends and family that you are going to become a librarian, someone will always make a comment about "it'll be nice to spend all day reading books" or "do you study shelving in library school".  You can explain how most of the work you do these days, particularly as a medical librarian, is on the computer, because librarianship is about providing access to information, no matter the format.  Your day as a medical librarian may include teaching, rounding, database licensing, searching, some work with actual physical books, cataloging, managing data, and working with new technologies, but it won't look terribly thrilling to an outside observer.
So I've been thinking about how to share the excitement of what I do. Yes, a lot of my work is on the computer, but the way my work makes me feel is much more satisfying.
Librarianship is not just teaching, it's Q to James Bond, providing valuable tools of information literacy so that people can conquer their questions and defeat ignorance.
It's not just database licensing, it's an elaborate dance of diplomacy between vendor and librarian to ensure that the best information is accessible whenever and wherever needed.
It's not just crafting a data management plan, it's riding out to capture a wild mustang herd of raw data and tame it to a usable and useful format.
It's not just cataloging, it's creating an elaborate pirate map so that others can find a treasured resource.
It's not just a literature search, it's an epic quest for answers.
I am sure I will still get comments about reading books all day or competitive shelving from non-librarian friends and family. But maybe through this comic about how it feels to do a really intense literature search, I can help some of them understand why I absolutely love what I do.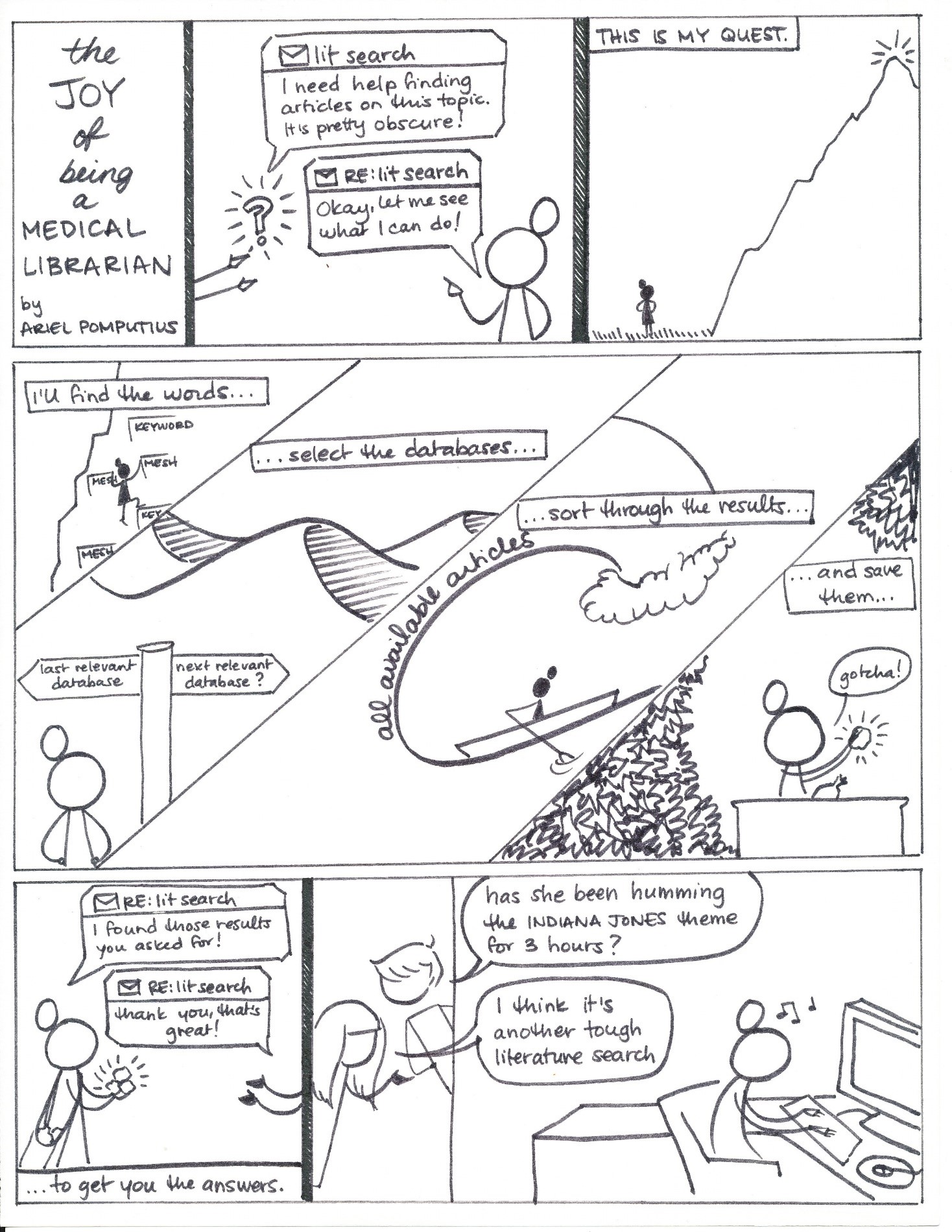 And yes, thrilling adventure soundtracks are what I listen to when I do tough literature searches.
ABOUT elizabethwaltman
Email author View all posts by elizabethwaltman