NMLM Feature: Chocolate Therapy is Short-Lived
Posted by elizabethwaltman on October 31st, 2019 Posted in: All Posts

---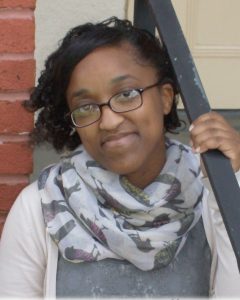 Megan Bell, Reference Librarian, University of Alabama at Birmingham
My sister and I are on our way to run errands together. She is wearing an amusing shirt. As she steps out of her room, I read her shirt. "Where did you get the shirt," I ask. "I don't remember," she nonchalantly replies. As we walk through stores some people, stop her and say, "wait, let me see what your shirt says." Others glance at her shirt and nod their heads or smirk as we pass by. What has piqued so much attention?  My sister's shirt says, "Chocolate is cheaper than therapy." Well, as a medical librarian this little phrase piqued my attention, too.  Is chocolate truly therapeutic?  What does the literature say?
Chocolate is a sweet treat that has touched several continents. Although it originated in Mexico with the Mayas, Incas and Aztecs, today it is primarily produced in West Africa, Indonesia and Sri Lanka. The United States and Europe are leading consumers. In fact, a British company created the first chocolate bar in 1847.  Why is this delicacy humorously promoted as an alternative to therapy?
Scientist are unsure what it is about chocolate exactly, but a few studies offer some clues. Chocolate contains several drug compounds that effect the human body and mind.  One study suggests the immediate effects of eating chocolate contributes to people's habit of eating it to cope with stress. Stress is anything interfering with your optimal mental and physical health.  It can be internal, such as health problems, or external, such relationship problems. Scientists know physical stressors increase the body's requirement for energy and nutrition; however, they do not clearly understand the exact nutritional needs emotional stressors cause. In other words, when we experience stress, our body has a greater demand for energy and nutrition; since we want an immediate fix, we turn to chocolate.
Although chocolate helps improve one's mood or at least helps the consumer feel less negative, the mood benefits of chocolate are short-lived. In fact, although chocolate reduces tiredness, elevates mood and elicits joy, the effects last less than 30 minutes. In addition, in order to get the euphoric feeling you need to consume chocolate mindfully. In other words, do not just pop chocolate in your mouth. Instead, smell it. Notice the color. If you give conscious thought to the food you are consuming, and you will get more pleasure from it.
What is another reason people eat chocolate? Another study suggests palatable chocolate, or chocolate that is pleasant to taste as opposed to bitter or non-sweet chocolate, causes the body to release endorphin, a chemical substance that relieves pain and gives a feeling of well-being. Researchers propose it is the release of this chemical which contributes to mood elevation. This means eating sweet chocolate causes our bodies to release a chemical substance that makes us feel better.
It turns out science supports my sister's shirt; chocolate may be cheaper than therapy, but the effects do not last as long.
ABOUT elizabethwaltman
Email author View all posts by elizabethwaltman