Infographics: Tips, Tools, and Resources
Posted by elizabethwaltman on March 22nd, 2021 Posted in: Data Science

---
Written By: Kiri Burcat, Data & Evaluation Coordinator, NNLM SEA
Advocacy and communication are a part of many librarians' jobs. Infographics are a popular way to present information visually, and can help to communicate your point more clearly, more persuasively, and more memorably. Very few of us, however, have formal art or design training.  Fortunately, for health information and outreach professionals, there are already many infographics on popular topics.
Here are a few reliable resources for health and wellness infographics*:
The American Heart Association has a collection of infographics focused on healthy living. Two favorites: choosing seasonal produce and staying cool during warm weather workouts.
The Centers for Disease Control and Prevention has infographics for many different public health issues. You can look for them on any CDC topic page, but here are a few selections:
The National Institutes of Health maintains a Flickr account with photos, scientific illustrations, and an album of infographics.
If you still want to make your own from scratch, there are several available tools. Venngage, Canva, and Piktochart are popular and approachable options. Whichever program you choose, a few foundational design tips can build your confidence and help your infographics look more polished:
Learn about the rule of thirds. Use grids and guides to place elements for visual interest and compositional balance.
Use hex codes or RBG values to precisely match colors and draw inspiration from existing palettes. Adobe Color is one tool that you can use to choose color schemes. It includes an accessibility tool, which identifies potential color conflicts and simulates how your palette will look to individuals with different types of color blindness. Here, I uploaded a picture of the NNLM Data Roadmap graphic, and the program created a color palette. The hex codes are provided under the swatches so I can match them in my design program: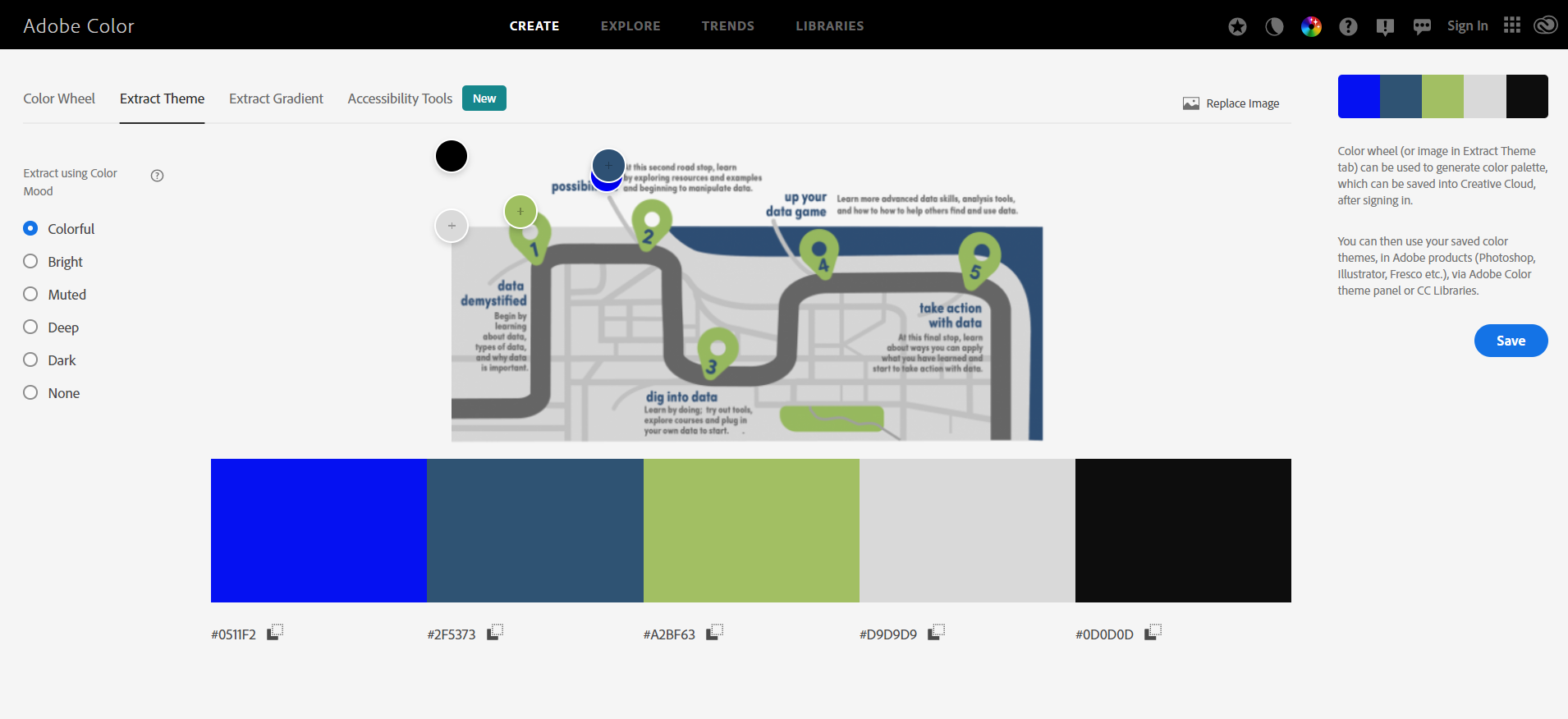 In some programs, you can fill a shape element with a photo to get a more custom look for your photos or elements. For presentations, I'll sometimes do this with my photo and a circle element: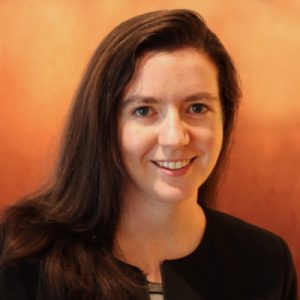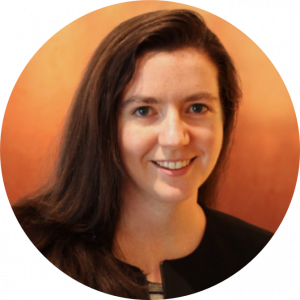 Explore possibilities beyond your software's default photos, fonts, and icons. High-quality visual elements go a long way toward elevating your infographics, and usage rights and access can be affordable. With proper attribution, some free sources include: Unsplash (for photos), Google Fonts, and The Noun Project (for icons).
—
For more visual information topics from the NNLM, check out archived webinars on:
Or our on-demand class about data visualization: Cool Creative Communications: Dazzling Data Visualization
*Note and comply with attribution and usage guidelines
ABOUT elizabethwaltman
Email author View all posts by elizabethwaltman