Have a Healthy New Year
Posted by Carolyn Martin on January 3rd, 2019 Posted in: Health Literacy
Tags: exercise, fitness, nutrition
---
Every new year we begin with the resolution to exercise, to diet, to have peace of mind- to be healthier. In books stores and public libraries, exercise and diet books and other media fly off the shelf. Gyms and health studios become crowded with new members. An array of exercise equipment is purchased or brought out from storage. And the kitchen pantry and refrigerator is suddenly cleared of junk food and filled with fresh fruits and vegetables. It's an annual tradition.
Want some cheaper tools and tips? The National Institutes of Health (NIH) and other government and organizations provide a variety of freely available tools to help you and your communities work towards healthier lifestyles.
MedlinePlus offers several tools:
The National Institutes of Health provides some great tools as well:
Other free resources include: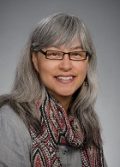 ABOUT Carolyn Martin
Carolyn Martin is the Outreach and Education Coordinator for the NNLM Region 5. She works with various libraries and community organizations to increase health literacy in their communities.
Email author View all posts by Carolyn Martin