Consumer Health Minute: CHIS Accelerated Learning Plan
Posted by Carolyn Martin on April 1st, 2020 Posted in: Health Literacy, News from NNLM, Training & Education
Tags: consumer health, Consumer Health Information Specialization, health literacy, libraries, online education, outreach, training
---
Last month's Consumer Health Minute focused on health reference. Providing any type of health information services can feel a little intimidating but that doesn't have to be the case. Learning more about various health resources and services can help prepare you and your staff to feel more knowledgeable and confident.  The National Network of Libraries of Medicine (NNLM) works with the Medical Library Association to provide continuing education toward obtaining CHIS.
What is CHIS?
CHIS is an acronym for Consumer Health Information Specialization, a program by the Medical Library Association (MLA). The CHIS program offers training in providing health information services to consumers, and recognition for the accomplishment of acquiring new health information skills. NNLM provides free, online training in support of CHIS, and can sponsor your CHIS application or renewal fee, making this specialization completely free to you. Once you've completed 12 credits of training per guidelines below, simply fill out this form to get your CHIS application fee sponsored by NNLM. Any library staff member or library student in the U.S. interested in providing health information to the public is eligible for sponsorship.
Why Get CHIS?
Librarians know the lifesaving and life-enhancing value of accurate evidence-based health information. By earning CHIS, you acquire skills and knowledge needed to become a confident, expert provider of health information to your community. Your CHIS shows employers, colleagues, and the public you serve that you are committed to offering quality consumer health information services and to staying current with developments in consumer health information resources, technologies, and services.
CHIS Accelerated Learning Plan
Right now NNLM is offering an accelerated learning plan to quickly earn CHIS in about a month through free, online, self-paced classes. For more information download the Plan.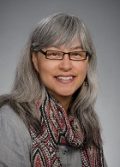 ABOUT Carolyn Martin
Carolyn Martin is the Outreach and Education Coordinator for the NNLM Region 5. She works with various libraries and community organizations to increase health literacy in their communities.
Email author View all posts by Carolyn Martin