DataFlash – Citizen Science in the Academic Library
Posted by Nancy Shin on July 16th, 2020 Posted in: Citizen Science, Public Health, Training & Education
Tags: academic libraries, citizen science, NNLM/MAR
---
The NNLM Middle Atlantic Region (MAR) is hosting a two-part webinar series entitled "Citizen Science in the Academic Library" on July 24th and July 31st.
The two webinars (July 24 and 31) will introduce attendees to citizen science, provide tips and best practices for getting started and sustaining citizen science on campus, and showcase resources that can be integrated into citizen science efforts. Note that Part 1 and Part 2 are one week apart and have separate registrations.
Speaker bios:
Megan Carlton is an assistant professor and the science librarian at UNC Greensboro. She holds a bachelor of science in animal science from Middle Tennessee State University and a master's degree in library and information science from the University of Tennessee.
Danica Lewis is the Collections & Research Librarian for Life Sciences at the NC State University Libraries. Her recent work has focused on data informed collection development and supporting citizen science in academia.
Dan Stanton is an Associate Librarian at Arizona State University where he has worked for over 25 years.  He is also affiliated with SciStarter, and has led efforts to introduce citizen science to the public through libraries.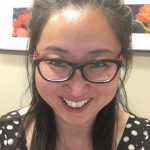 ABOUT Nancy Shin
I received my Bachelor of Science in the Integrated Sciences majoring in medical genetics and animal biology from the University of British Columbia (UBC). I also graduated from UBC's esteemed MLIS program with a focus on health librarianship. In 2018, I was the Research Data Management Sewell Fund Fellow for the Technology Incubator at Washington State University. Currently, I'm the NNLM Region 5's Outreach and Data Coordinator for the University of Washington's Health Sciences Library. In my spare time, I enjoy photography, drawing, cooking and baking, and travelling the world!!!
Email author View all posts by Nancy Shin