Guides to consumer health reference
Posted by Carolyn Martin on March 26th, 2018 Posted in: Health Literacy, Public Libraries

---
The National Network of Libraries of Medicine (NNLM) and the Public Library Association (PLA) have been partnering to promote health and wellness reference services and programs at public libraries. NNLM coordinators often present and exhibit at local, regional and national conferences where many public library staff attend in an effort to bring awareness to the many freely and authoritative resources from the National Library of Medicine (NLM). These resources provide helpful and trusted information for patrons who may have health concerns as well as to help provide information for social media, brochures and programming.
But many staff feel uncomfortable or less confident when it comes to health related questions at the reference desk. Where can public library staff look for help?
One way is to take the class, "Stand Up for Health: Health and Wellness Services for Your Community". This 4-week 12 CE course is designed to provide public library staff with the foundation (or a refresher) of health and wellness reference, programming, and outreach for their communities. And it's free!  Check here for upcoming sessions.
Not interested in a class? Guides to exist to assist you in providing health reference. The Health and Medical Reference Committee (part of the RUSA division of ALA) created and maintains the Health and Medical Reference Guidelines.
NNLM has also created some guidance with a list of topics such as health literacy, evaluating websites, consumer health reference interview and more.
The Medical Library Association (MLA) has a tab on their website for patients and consumers and this information can also be valuable to library staff with a list of trusted websites, evaluating websites, and tips for communicating with doctors.
Starting with these resources will help staff get started on building their knowledge around consumer health and patrons will appreciate the guidance through the maze of health information.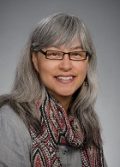 ABOUT Carolyn Martin
Carolyn Martin is the Outreach and Education Coordinator for the NNLM Region 5. She works with various libraries and community organizations to increase health literacy in their communities.
Email author View all posts by Carolyn Martin