We Can Do This! COVID-19 Public Education Campaign Resources
Posted by Michele Spatz on April 9th, 2021 Posted in: Health Literacy, Public Health
Tags: consumer health, health literacy, public health, public library
---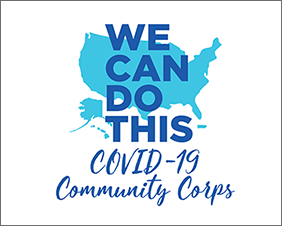 The U.S. Department of Health and Human Services We Can Do This COVID-19 public education campaign is a national initiative to increase public confidence in and uptake of COVID-19 vaccines while reinforcing basic prevention measures such as mask wearing and social distancing.
You're invited to support the effort by joining the COVID-19 Community Corps. As a member, you'll receive timely, accurate information to share with your communities, family, friends, and neighbors. By encouraging them to get vaccinated, you'll help protect them – and allow all of us to safely gather together again.
The We Can Do This website features resources in 8 languages and across a number of different formats, e.g. shttps://wecandothis.hhs.gov/ocial media, radio ads, videos, tv-ads, fact sheets etc. Check it out and share!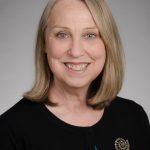 ABOUT Michele Spatz
Michele is the NNLM Region 5 Outreach and Engagement Coordinator. She has extensive experience providing consumer health information and a passion for health literacy. Michele truly believes, "Because of you, Libraries Transform.®"
Email author Visit author's website View all posts by Michele Spatz