Application period open for the 2021-2026 cycle of the NNLM
Posted by Maddie Romansic on June 8th, 2020 Posted in: Blog

---
NLM has published a Funding Opportunity Announcement (FOA) inviting cooperative agreement (UG4) applications for Regional Medical Libraries (RMLs), the central component of the renamed Network of the National Library of Medicine (NNLM).  The FOA also solicits proposals for RMLs to host one or more of the NNLM Offices, which are functional units that serve the entire NNLM program.
The mission of the NNLM is to advance the progress of medicine and improve the public's health by providing U.S. researchers, health professionals, public health workforce, educators, and the public with equal access to biomedical and health information resources and data. The RMLs carry out regional and national programs in support of the mission.
The full description of the funding opportunity, award and eligibility information, application submission instructions, and other details are available on the Funding Opportunity Announcement webpage.
Letters of intent are due by August 11 and applications are due September 11, 2020.
A technical assistance webinar will be held on Wednesday July 8, 2020 from 12:00 – 1:00 p.m. PT.
Inquiries
Scientific/Research Contact
Alan VanBiervliet, MA PhD
National Library of Medicine (NLM)
Telephone: 301- 594-4882
Email: alan.vanbiervliet@mail.nih.gov
Peer Review Contact
Zoe Huang, MD
National Library of Medicine (NLM)
Telephone: 301-594-4937
Email: huangz@mail.nih.gov
Financial/Grants Management Contact
Samantha Tempchin
National Library of Medicine (NLM)
Telephone: 301-496-4221
Email: tempchins@mail.nih.gov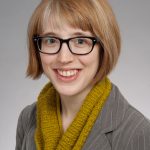 ABOUT Maddie Romansic
Email author View all posts by Maddie Romansic