Consumer Health Minute: NNLM Reading Club
Posted by Carolyn Martin on July 16th, 2020 Posted in: All of Us, Health Literacy/Consumer Health, Health Observances, Public Libraries
Tags: consumer health, health information, health literacy, National Health Observances, NNLM reading Club, reading
---
Books clubs are opportunities to not only read good books, but they also offer engagement with other book lovers to discuss important topics whether about families, politics, society, and health. The NNLM Reading Club offers your library or organization selected titles regarding health focused topics. Though we cannot ship these items to you during the pandemic, all the information you need to conduct a book discussion online through social media, a video or audio chat, or other preferred platform, is available on the NNLM Reading Club website. We encourage libraries to direct patrons who may have their own book clubs to the NNLM Reading Club materials.
In addition to suggested book titles, you'll also find online content providing background information, links to author interviews, and discussion questions.
NNLM has also begun a new webinar series, NNLM Reading Club Presents. This series hosts authors whose books have been selected for the reading club. If offers attendees an opportunity to ask authors questions and to learn more about the both the book and the author. Know you can view the recording later if unable to attend the live session.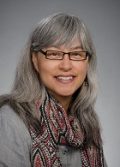 ABOUT Carolyn Martin
Carolyn Martin is the Consumer Health Coordinator for the NNLM Pacific Northwest Region. She works with various libraries and community organizations to increase health literacy in their communities.
Email author Visit author's website View all posts by Carolyn Martin