February PNR Rendezvous webinar- decolonizing data
Posted by Carolyn Martin on February 14th, 2018 Posted in: Data Science, News From NNLM PNR, Training & Education

---
Join us for our next PNR Rendezvous, "Hope From Our  Grandmothers: Decolonizing Data Through Stories of Resilience"
When: Wednesday, February 21, 1:00pm PT, Noon Alaska Time, 2:00pm MT
Much research has been historically rooted in controlling American Indian and Alaska Native (AI/AN) and other indigenous peoples to exploit land and natural resources, or even heredity and group identity. Yet, AIAN community ties, tribal sovereignty rights and claims, and cultural values are emerging as critical elements of resiliency key to reversing the very health and social issues that have plagued indigenous populations as a whole since the dawn of colonization. The practice of research and utilizing information collected by means of observation, hypothesis-testing, repetition of experiment and sound conclusions to inform decision-making, have been integral to indigenous survival and well being for centuries. This webinar will review some of the modern scientific values in comparison to AIAN ways of knowing and provide examples of indigenous research concepts as they align with decolonizing data.
Speaker: Rose James, PhD (Lummi), Director of Evaluation and Research for the Urban Indian health Institute
The session qualifies for 1 MLA (Medical Library Association) CE credit whether attending the live session or watching the recording.
Registration is encouraged though not required. Register and learn how to join the session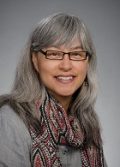 ABOUT Carolyn Martin
Carolyn Martin is the Consumer Health Coordinator for the NNLM Pacific Northwest Region. She works with various libraries and community organizations to increase health literacy in their communities.
Email author Visit author's website View all posts by Carolyn Martin