April PNR Rendezvous: Learning Data Visualization
Posted by Carolyn Martin on April 10th, 2019 Posted in: Data Science, Technology, Training & Education
Tags: data, data visualization, Data_Science
---
Data is everywhere and trying to make sense of it can be overwhelming and complex but also revealing. Data visualization helps to communicate more clearly the significance of the information. How to do that? Come and attend the April session of the PNR Rendezvous to learn some tips and tricks from staff from the University of Washington Health Sciences Library and the National Network of Libraries of Medicine's National Evaluation Office.
Below are the details of when and how to join the webinar.
Date: Wednesday, April 17
Time: 1-2PM (Pacific) | 12-1PM (Alaska) | 2-3PM (Mountain) | 3-4PM (Central) | 4-5PM (Eastern) | 11AM-12PM (Hawaii)
Presentation: Tips and Tricks for Learning Data Visualization
Data visualization in the health sciences can help reveal insights and trends that might otherwise go unnoticed. A clear visualization can convey more information than an endless spreadsheet. However, learning new tools can be challenging, especially if it's your first time tackling a subject. Data visualization tools, in particular, can have high learning curves and it is easy to get overwhelmed with all of the resources and tutorials available. This PNR Rendezvous session will discuss tips and tricks for learning data visualization. The tools we will be focusing on are Tableau and ArcGIS.
How to join the session: Registration is encouraged but not required. Complete information to log on is available on our PNR Rendezvous web page
We encourage you to join the live session but it will be recorded for viewing within a week.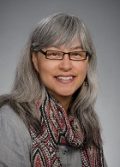 ABOUT Carolyn Martin
Carolyn Martin is the Outreach and Education Coordinator for the NNLM Region 5. She works with various libraries and community organizations to increase health literacy in their communities.
Email author View all posts by Carolyn Martin