Consumer Health Minute: Celebrate National DNA Day
Posted by Carolyn Martin on April 2nd, 2019 Posted in: Health Observances, K-12, Public Libraries, Training & Education
Tags: consumer health, genetics, genomic literacy, genomics
---
Congress approved the first National DNA Day in April 2003 to celebrate both the completion of the Human Genome Project and the anniversary of the discovery of the double helix structure of DNA. The National Human Genome Research Institute (NHGRI) continues to celebrating DNA Day annually on April 25. The goal of National DNA Day is to offer students, teachers and the public an opportunity to learn about and celebrate the latest advances in genomic research and explore how those advances might impact their lives.
Libraries can provide information to the public, to local schools and visiting homeschoolers about DNA Day activities and events provided by the National Human Genome Research Institute. Visitors to the website will be able to:
find events in your area and across the country
download the activity starter kit to plan an event at your library
view activities to do in your library, schools, or for patrons to do at home
One of the featured activities is titled, "Everything You Need to Know About Getting DNA Out of Strawberries". This low cost activity uses common materials and the strawberries can be either fresh or frozen. Complete instructions are provided in both English and Spanish. Prefer not to host the activity? Just provide copies of the instructions for patrons to take home and try. Either way it provides a fun interactive opportunity for the public to learn more about genetics.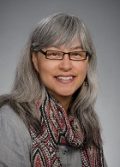 ABOUT Carolyn Martin
Carolyn Martin is the Outreach and Education Coordinator for the NNLM Region 5. She works with various libraries and community organizations to increase health literacy in their communities.
Email author View all posts by Carolyn Martin