Consumer Health Minute: MedlinePlus – Search Tips
Posted by Carolyn Martin on February 3rd, 2022 Posted in: Consumer Health, Training & Education
Tags: consumer health, health information, MedlinePlus, search skills
---
Do you use MedlinePlus for health information? Whether new to this consumer health information resource or an expert user, you may be interested in some tips of how effectively to search it.
Here are two options:
MedlinePlus offers search tips regarding several sections of this resource along with suggestions for using the search box.
Here is the path to these search tips: MedlinePlus home webpage>About MedlinePlus>Using MedlinePlus>Search Tips
Or, view the screen shot below.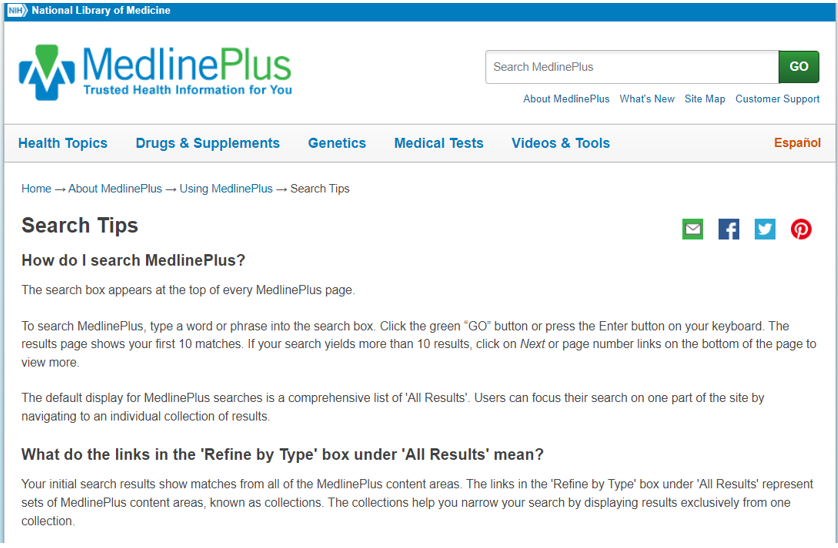 Another option is to register and take the on-demand course, MedlinePlus Tutorial for Librarians and Health Educators. This free class offered by NNLM takes about an hour to complete, provides 1 Medical Library Association (MLA) CE credit, and is eligible towards the Consumer Health Information Specialization (CHIS).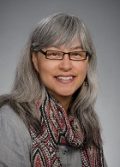 ABOUT Carolyn Martin
Carolyn Martin is the Outreach and Education Coordinator for the NNLM Region 5. She works with various libraries and community organizations to increase health literacy in their communities.
Email author View all posts by Carolyn Martin