Coronavirus: Library and Business Operations Planning
Posted by Carolyn Martin on February 27th, 2020 Posted in: Emergency Preparedness, News from NLM, Public Health
Tags: disaster preparedness, disease outbreak, public health
---
The following information was sent by the NLM Disaster Information Management Research Center (DIMRC).
Please continue to refer to the National Library of Medicine for updates on the Coronavirus Disease 2019 (COVID-19).
For Continuity of Operations planning, businesses and libraries may want to review these resources:
In addition, the Federal Depository Library Program has scheduled a free webinar, "Pandemic! NLM Resources for Librarians to Assist Researchers and the Public in Understanding the Coronavirus and Influenza", on March 25 at 11:00 a.m. PT. The session will be recorded.
NNLM PNR will continue to post information and resources about the coronavirus in the Dragonfly blog as information becomes available.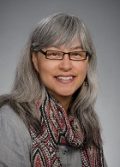 ABOUT Carolyn Martin
Carolyn Martin is the Outreach and Education Coordinator for the NNLM Region 5. She works with various libraries and community organizations to increase health literacy in their communities.
Email author View all posts by Carolyn Martin