DataFlash: Fundamentals of Health Sciences Research Data Management Course (NEW!!!)
Posted by Nancy Shin on May 10th, 2022 Posted in: Bio-Medical Professionals, Data Science, Education, Library staff, Training & Education
Tags: data course, ncds, summer course
---
The National Center for Data Services (NCDS) is offering a new data course entitled the Fundamentals of Health Sciences Research Data Management from June 13, 2022 – August 8, 2022. This class is designed to provide information professionals working in health sciences with an introduction to research data management.
This 8-week course will have participants read foundational texts in research data management, engage in discussions with other participants, complete assignments designed to improve knowledge and skills, and develop a final project of teaching a concept from the course or delivering a presentation on library roles in research data management.
Enrollment will be capped at 60 learners, and NCDS is also searching for 10 experienced community experts to assist learners in this course.
For more information, and to apply as a learner or community expert, please visit:
https://nnlm.gov/training/class/fundamentals-health-sciences-research-data-management
Applications will close on Sunday, May 22, 2022 at 11:59 p.m. Eastern Time.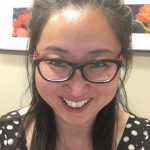 ABOUT Nancy Shin
I received my Bachelor of Science in the Integrated Sciences majoring in medical genetics and animal biology from the University of British Columbia (UBC). I also graduated from UBC's esteemed MLIS program with a focus on health librarianship. In 2018, I was the Research Data Management Sewell Fund Fellow for the Technology Incubator at Washington State University. Currently, I'm the NNLM Region 5's Outreach and Data Coordinator for the University of Washington's Health Sciences Library. In my spare time, I enjoy photography, drawing, cooking and baking, and travelling the world!!!
Email author View all posts by Nancy Shin