DataFlash: NIH Issues New Policy for Data Management and Sharing
Posted by Nancy Shin on November 6th, 2020 Posted in: Data Science, News from NIH
Tags: data management and sharing, new policy, nih
---
The National Institutes of Health (NIH) has released its Final NIH Policy for Data Management and Sharing which requires NIH-funded researchers to prospectively submit a plan outlining how scientific data will be managed and shared. This new policy will replace the 2003 NIH Data Sharing Policy.  NIH will continue to engage the community to support the change and implementation of this new Policy, which will take effect January 25, 2023.
For more information, please read an NIH Director's statement by Dr. Francis Collins as well as an "Under the Poliscope" blog by Dr. Carrie D. Wolinetz:
Under the Poliscope: NIH Releases New Policy for Data Management and Sharing
For questions, please contact: SciencePolicy@od.nih.gov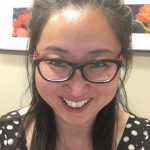 ABOUT Nancy Shin
I received my Bachelor of Science in the Integrated Sciences majoring in medical genetics and animal biology from the University of British Columbia (UBC). I also graduated from UBC's esteemed MLIS program with a focus on health librarianship. In 2018, I was the Research Data Management Sewell Fund Fellow for the Technology Incubator at Washington State University. Currently, I'm the NNLM Region 5's Outreach and Data Coordinator for the University of Washington's Health Sciences Library. In my spare time, I enjoy photography, drawing, cooking and baking, and travelling the world!!!
Email author View all posts by Nancy Shin