Engage with the All of Us Journey in Nevada
Posted by Carolyn Martin on October 25th, 2022 Posted in: All of Us, New from NNLM Region 5, News from NIH
Tags: All of Us, NNLM Region 5
---
If you are in Nevada, as a new outreach and partnership opportunity, NNLM invites you to engage with the All of Us Journey when it comes to your area in the coming weeks:
Oct 27 and Oct 31-Nov 1: Truckee Meadows Community College 7000 Dandini Boulevard Reno NV
Nov 2-4: University of Nevada Reno 1664 N Virginia St, Reno NV
Nov 7-10: Reach Mexican Consulate 823 S 6th St Las Vegas NV
Nov 14-15: UNLV 4505 S Maryland Pkwy Las Vegas NV
Nov 16-17: Pearson Community Center Las Vegas NV
Nov 18: City of Las Vegas Municipal Impact Summit (Municipal HQ) Las Vegas City Hall 495 South Main St Las Vegas NV
The All of Us Journey is a hands-on experience to build awareness and excitement about the All of Us Research Program, supported by the National Institutes of Health. As part of a national tour, this traveling exhibit actively engages community members to join this landmark research project designed to accelerate research and improve health for all of us.
We would like to request your help in promoting the Journey's visits.  Promotional materials, both print and social media, can be accessed here for sharing with your community should you choose.
For any questions related to promoting this event, please contact Veronica Milliner at Veronica-milliner@uiowa.edu. Find more information on NNLM's All of Us National Program Center and the All of Us Research Program by visiting their websites.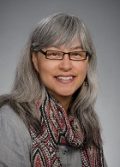 ABOUT Carolyn Martin
Carolyn Martin is the Outreach and Education Coordinator for the NNLM Region 5. She works with various libraries and community organizations to increase health literacy in their communities.
Email author View all posts by Carolyn Martin