Hello From NNLM Region 5 Staff: Liz Morris
Posted by Liz Morris on January 23rd, 2023 Posted in: New from NNLM Region 5
Tags: health literacy, NNLM Region 5
---
To say that I'm glad to join NNLM as an Outreach and Access Coordinator with Region 5 would be an understatement. I'm thrilled. I'm pumped. I'm eager to learn from and collaborate with the many dedicated members and colleagues within our region and across the country.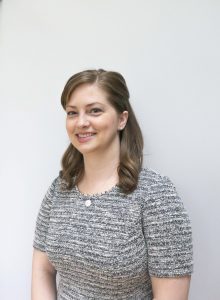 I became aware of the power of libraries as catalysts for community transformation when I worked on the external evaluation team for OCLC's Project Compass, which supported public libraries to meet community needs in the wake of the 2008 financial crisis. Seeing the impact of that program inspired me to pivot from organizational development consulting to librarianship. I joined OCLC's WebJunction team in 2013, where I oversaw the design, implementation and evaluation of Health Happens In Libraries. This federally-funded initiative sought to magnify the role of public libraries as key contributors to community health and provide resources to the public library community to support local health outcomes. I had the opportunity to collaborate with NNLM for the first time during this effort. I was so impressed with the quality of NNLM resources and the dedication of NNLM staff, that I made a strong mental note of NNLM as a "future fun place to work!"
Fast forward several years, a global pandemic, continued health advocacy work, and some fortuitous timing, and here I am. I'm here because I believe information is a form of power, and I want to help people claim power in their lives. I'm here because I'm endlessly fascinated by the intersection of health and human society. Some of this fascination comes from osmosis: my mother was an academic public health researcher; my father was an administrator at a hospital; my twin brother is a family medicine doctor. Some of it comes from curiosity: as an undergraduate at the University of Washington, I completed a BA in History with a minor in Medical History and Ethics before completing my MLIS. Much of it comes from lived experience: as a healthcare consumer and former caregiver to an individual living with a rare disease, I understand in my cells the high stakes of improved health equity.
I consider myself interdisciplinary by design, an am interested in a lot of things. Translational science, pop culture podcasts, cats, poetry, the list goes on! Outside of my role with NNLM, I enjoy writing (creative nonfiction/narrative medicine), travelling (I love visiting botanical gardens wherever I go), and hosting game nights and dinner parties (really any excuse to put out a spread!). I look forward to getting to know many of you more.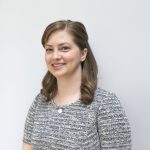 ABOUT Liz Morris
Liz Morris is an Outreach & Access Coordinator with NNLM Region 5. She believes accessible and reliable health information is critical to promote health literacy and improve health equity. She's particularly interested in medical humanities and translational science.
Email author View all posts by Liz Morris