Join us for an author talk: The Digital Doctor in the Age of COVID-19
Posted by Michele Spatz on June 17th, 2020 Posted in: All of Us, Digital Health Literacy, Health Literacy, News From NNLM PNR
Tags: Academic library, All of Us, consumer health, Digital Literacy, health literacy, Health Sciences Library, public library
---
The NNLM Reading Club announces the launch of NNLM Reading Club Presents….
NNLM Reading Club Presents… are web-based author talks that highlight timely health issues brought to light by the NNLM Reading Club. NNLM Reading Club Presents… gives libraries and their readers a chance to hear directly from authors, then engage in a question-and-answer session with them.
Our first event, The Digital Doctor in the Age of COVID-19, features Robert Wachter, M.D., author of The Digital Doctor: Hope, Hype and Harm at the Dawn of Medicine's Computer Age and is scheduled for July 14, 2020. Each live webinar session is 60 minutes long and begins at: 3:00 p.m. ET | 2:00 p.m. CT | 1:00 p.m. MT | Noon PT | 11:00 a.m. Alaska | 9:00 a.m. Hawaii
For more information, please visit: https://nnlm.gov/Zs9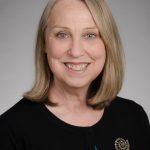 ABOUT Michele Spatz
Michele is the NNLM Region 5 Outreach and Engagement Coordinator. She has extensive experience providing consumer health information and a passion for health literacy. Michele truly believes, "Because of you, Libraries Transform.®"
Email author Visit author's website View all posts by Michele Spatz