Libraries Connecting You to Coverage
Posted by Carolyn Martin on June 12th, 2019 Posted in: Health Literacy, News from Network Members, Public Libraries, Training & Education
Tags: collaboration, health insurance, health literacy, partnership, public library
---
The next PNR Rendezvous webinar session will be focusing on the Public Library Association (PLA) health insurance education initiative. Libraries Connecting You to Coverage, is part of a national partnership made possible by funding from the Robert Wood Johnson Foundation and Community Catalyst.  This webinar will help public library staff better understand the importance of health insurance literacy, how to promote accurate health information and resources, and how to develop partnerships to advocate for a healthy community. In addition, two librarians will also provide their perspectives and tell us about their involvement with this PLA initiative.
When: Wednesday, June 19 at 1:00 p.m. PT | 12:00 p.m. Alaska | 2:00 p.m. MT
Presenters:
Leighann Wood, Program Manager, Public Library Association
Marina Rose, Adult Services Librarian, Caldwell Public Library (ID)
Anne Bramblett, Assistant Director of Public Services, Austin Public Library (TX)
Registration is encouraged but not required. Information to join the session is provided on the webinar session webpage.
Everyone is encouraged to attend the live session but it will also be recorded and posted for viewing soon in a few days.
In addition, our October 16 PNR Rendezvous session is titled, "Health Insurance Literacy and How Librarians can Help" with Emily Vardell, Assistant Professor at the School of Library and Information Management at Emporia State University. Registration is open for you to sign up.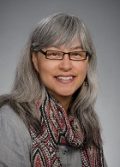 ABOUT Carolyn Martin
Carolyn Martin is the Outreach and Education Coordinator for the NNLM Region 5. She works with various libraries and community organizations to increase health literacy in their communities.
Email author View all posts by Carolyn Martin