Next PNR Rendezvous is February 15 (this session is cancelled)
Posted by Carolyn Martin on February 9th, 2017 Posted in: Health Literacy, Public Health, Public Libraries, Training & Education

---
We apologize, but this webinar session is cancelled due to unforeseen circumstances for speaker.
When: Wednesday February 15, 1:00pm PT, Noon Alaska Time, 2:00pm Mountain Time
Session Title: "Library, Family, Primary Care and Community Collaboration for Young Children"
Learn how to join the webinar at  https://nnlm.gov/classes/pnr-rendezvous
Join us for the next PNR Rendezvous webinar session where Kate Orville who is the Co-director of the Washington State Medical Home Partnerships Project for Children and Youth with Special Health Care Needs (MHPP) housed at the University of Washington's Center on Human Development and Disability.
Learn how primary health care providers and clinics are changing to become "patient-centered medical homes" and the opportunities this opens up for  libraries, public health, early learning and other community partners to become part of the bigger "medical home neighborhood." Libraries support children's healthy development through typical story-time offerings but also by collaborating with local initiatives to promote developmental milestones awareness, health and developmental screenings, and connecting parents with reliable health information and linkages with community services.  Using examples from Washington State and nationally, the presenter will share resources and strategies available to libraries anywhere to improve the health and well-being of young children and families in your community.  Resources you can access will include, the CDC's Learn the Signs,  Act Early; Birth to Five: Watch Me Thrive; and Reach Out and Read and its 5,500 medical clinics encouraging early literacy. Find out where to refer families locally with a variety of concerns.  Bring your questions and experience to share!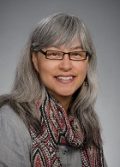 ABOUT Carolyn Martin
Carolyn Martin is the Outreach and Education Coordinator for the NNLM Region 5. She works with various libraries and community organizations to increase health literacy in their communities.
Email author View all posts by Carolyn Martin